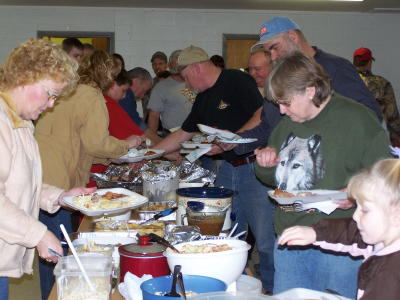 Folks dig-in for wild meat delicacies and other delights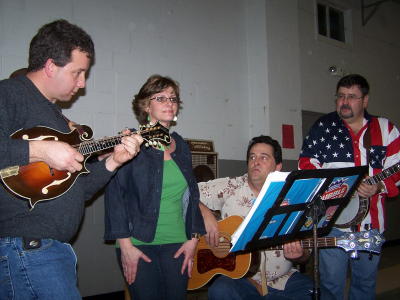 Tracey Miller of Spencer belts out a vocal with
Johnny Staats (left) and his music markers
2009
This weekend was the annual Bear Fork "Critter Dinner" at the Arnoldsburg Community Building.
Bear Fork Hunting Club has sponsored the wild meat banquet for several years, which generally brings out hundreds, members of the club and their guests.
The meat menu, besides the usual country cookin' fare, often includes everything from bear and buffalo to groundhog and rattlesnake.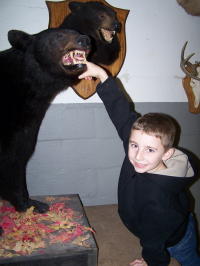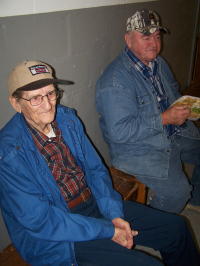 Youngster says "This is not a bitin' bear"
Mountain music maker Lester McCumbers and friend
One of the country's best mandolin players Johnny Staats was joined by area musicians to provide lots of entertainment.
The Bear Fork Hunting Club is a throw-back to the original club which went to the remote backwoods area before 1900 to camp and hunt, often spending several weeks a year.
Many of Calhoun's early citizens were involved in that venture, setting up tents, cook shacks, a country store - even a barbershop.
(See TALES OF BEAR FORK on the Herald under PEOPLE, HUMOR AND HISTORY)