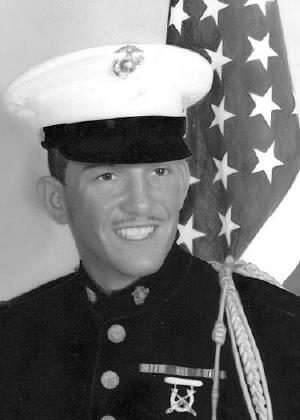 Lance Cpl. Eddie Dean Starcher
Military funeral services were held November 27, 1966 for Lance Cpl. Eddie Dean Starcher, 22, a former resident of Henry's Fork, died of injuries suffered in Da Nang province, Vietnam, where his unit was hit by sniper fire.
The Rocksdale bridge has been named in his honor.
The U.S. Marine Corps, of which Starcher was a member, held military rites at the Bethlehem Cemetery.
He was the son of Denvil and Bertie Louise Short Starcher and was a graduate of Calhoun High School and Mountain State Business College. Surviving in addition to his parents, his widow, Mrs. Judith Riddle Starcher, Clarksburg; three brothers, Arnold Starcher, Parkersburg, Denvil Starcher, Jr., serving in the U.S. Army in Germany, and Glen Starcher, Letherbark.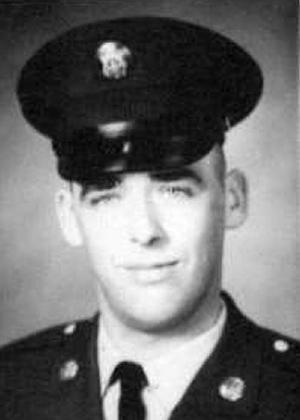 Darrell West
Information and a photo received by the Hur Herald indicate that there was another Calhoun native killed in Vietnam.
Darrell West was born and lived on Mudfork in the extreme southern part of the county. Sources confirm that he attended Mudfork School, but that his family moved to Ohio to seek employment during the 1950's.
It is believed that he entered the military from Ohio, went to Vietnam where he was killed in action in 1969.
His remains were returned to Calhoun County and he is buried in the Coen Cemetery on Mudfork along with those of his parents, James and Alma Coen Cadle West.