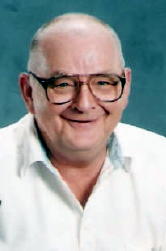 James M. Bennett, 67 of Elizabeth, West Virginia, passed away Monday December 8, 2008 at Louis A. Johnson VA Medical Center in Clarksburg WV.

He was born January 8, 1941 the son of the late Ernest M. and Hettie J. Dotson Bennett. He was a 1958 graduate of Wirt County High School, served as Staff Sergeant with the United States Marine Corp for 13 years, and served in Vietnam. He received an Associates Degree in Accounting from Parkersburg Community College, was part owner of Wirt Auto Parts for 8 years.

He was married to the late Carolyn Kay Smith Bennett for 39 years and was a member of the VFW 1212 of Parkersburg WV. He was an avid sports fan, and loved playing golf and bowling.

He is survived by his children, Rebecca Kay (husband Jay Donald) Long of Baltimore, MD, Barbara Ann (husband Ronald) Greenberg of FL, James Warren (wife Suzanne) Bennett of Elizabeth and David Milton Bennett of Elizabeth; 5 grandchildren, Jason D. Long, Andrew J. Starcher III, Zelda Louise Bennett, James Dean Greenberg and Heather Rose Bennett; 2 sisters JoAnn Bennett of Newark, WV, Mary Alice (Richard) Frankel of Elizabeth and several nieces and nephews.

In addition to his his parents and wife he was preceded in death by one sister, Juanita Lemon.

A Military graveside service will be held 1 p.m. Saturday December 13 at Rose Hill Cemetery of Elizabeth.

Donations may be made to the Jim Bennett Athletic Scholarship Fund at Calhoun Banks, PO Box 129, Elizabeth, WV 26143 or the VA Hospital of Clarksburg, WV

Arrangements by Matheny Whited Funeral Home of Elizabeth.