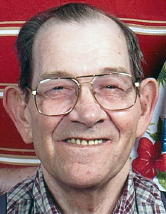 Rev. Lewis A. Cook, 70, of Newton, West Virginia, went to be with his Lord and Savior, Thursday, November 27, 2008, after an extended illness, while staying at the Hubbard Hospice House, Charleston.

Lewis was born August 27, 1938, at Ovapa, Clay County, a son of the late Burl and Icy Griffith Cook. In addition to his parents, he was preceded in death by two brothers, Leo and Lawrence Cook; his mother-in-law, Sylvia Metheney.

He was a member and former pastor of the Rogers Fork Baptist Church, Newton, where he was ordained August 20, 1989.

Survivors include his wife of 48 years, Karen Brannon Cook; sons and daughters-in-law, Anthony and Tammy Cook of Spencer, Kevin and Renita Cook of Teays Valley, Joe and JoAnn Cook of Nitro; five grandchildren, Justin and his wife, Kayla, Jonathon, Kaylyn, Megan and Mariah Cook; brothers, Lowell Cook of Pinch and Larry Cook of Kenna; sisters, Oleta Aeikers of St. Albans, Alberta Ashley of Clendenin, Opal Burns of Kenna, Ann Monroe of Florida and Ondra Wilson of Mineral Wells.

A funeral service will be held Sunday, November 30 at 2:00 p.m. in the Newton Baptist Church, with the Rev. Ronald W. Fisher officiating. Burial will be in the Helmic Cemetery, Newton. Friends may call Saturday from 4-6 p.m. at the John H. Taylor Funeral Home, Spencer and at the church Sunday one hour prior to the funeral.

The family would like to extend a very special thank you to the staff at Hubbard Hospice House, Janet Metz and Darlene Hayes. Thank you also to everyone who has been so supportive and helpful during the extended illness of Rev. Cook.

Memorial contributions are preferred to the Hubbard Hospice House, 1001 Kennewa Drive, Charleston, WV 25311.