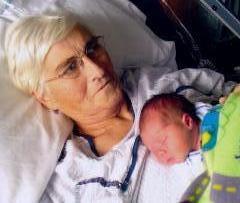 Rita J. Falls, 58, of Reedy, died Friday, October 31, 2008, in Roane General Hospital after a courageous battle with cancer.
She was born November 13, 1949, in Spencer, a daughter of the late Oris Robert and Opal Young Buchanan.
In addition to her parents, she was preceded in death by a brother, David Buchanan; step-brother, Joe Hall; and sister, Janet Buchanan.
Rita was a 1967 graduate of Spencer High School and a graduate of Glenville State College, COGS and Marshall University, having obtained a master's degree plus 45. She had done her student teaching at Ravenswood and had retired this year after teaching and counseling in Roane County schools and serving as coach for basketball, volleyball, softball, and cheerleading over the years.
She was a member of Zion Methodist Church, Spencer, and attended the Good Hope Freewill Baptist Church. Rita was instrumental in starting the Roane County Ambulance Squad. She was an active member of the Roane County Community Band.
Surviving relatives include her husband, Ell E. Falls; daughter and son-in-law, Hope and Ben Sharps of Ripley; grandson, Kaden Lewis Sharps; three step-brothers, Tom, Tim, and Rick Hall, all of Spencer.
A funeral service will be held Monday, November 3 at 11:00 a.m. in the Roane County High School Auditorium, Spencer, with the Rev. John Price officiating. Burial will be in the Slate Cemetery, Spencer. Friends may call at the high school on Sunday from 3 to 8 p.m.
In lieu of flowers, donations may be sent to the Roane County High School Scholarship Fund in memory of Rita Falls, Roane County High School, One Raider Way, Spencer, WV, 25276.
Arrangements by John H. Taylor Funeral Home.