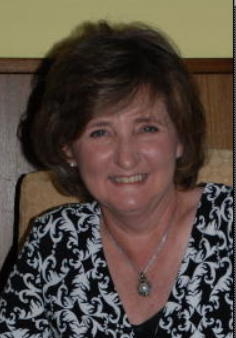 Dorothy "Dottie" Slider of Hur, West Virginia, died Monday, July 28 at Cleveland Clinic following a two-year battle against cancer.

She was born in Calhoun County, the daughter of the late Emanuel and Azeline Sturm Hersman.

She was Vice President and Senior Lending Officer for Calhoun Banks, Grantsville, where she was employed for forty-four years. She was a member of the Mt. Zion United Methodist Church.

She is survived by her husband of 18 years, Lewis Slider; a stepdaughter, Amanda Slider; a a step granddaughter, Tysa James; three brothers, Dean Hersman of Orma, Larry Hersman of Ripley, and Terry Hersman of Cottageville; four sisters, Linda Shaffer of Shawnee Kansas, Kathy Wood of Pleasant Hill, Rebecca Hall of Mt. Zion, and Janet Suddock of Olathe Kansas.

Services will be held 2 p.m. Thursday, July 31 at Stump Funeral Home, Arnoldsburg with Rev. Rick Swearengin officiating. Burial will follow in Slider Cemetery at Barne's Run.

Visitation will be Wednesday evening from 6 to 9 p.m. at Stump Funeral Home, Arnoldsburg.

In lieu of flowers the family requests memorial donations be made to the Calhoun Library, PO Box 918, Grantsville, WV 26147.