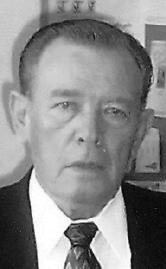 Charles M. Shafer, 70, of Walton, West Virginia, went home to be with the Lord on July 9, 2008, at his residence, after a long illness.

He was born September 11, 1937, in Walton, a son of the late Oscar and Myrtle Moore Shafer. In addition to his parents, he was preceded in death by a brother, Jerry Shafer; two sisters, Mary Looney and Sybil Ascher.

He was a preacher, Pastor of Trinity Freewill Baptist Church, Cleveland, Ohio and a couple of other local churches in the area. A wonderful father, father-in-law, grandfather, great grandfather, brother, neighbor and friend to all who knew him; he will be missed dearly by all who knew him. He attended the Cottontree Community Church.

Survivors include his wife, Juanita Siers-Shafer; sons and daughters-in-law, Jerry and Robin Shafer, Richard and Wanda Shafer all of Walton; daughter and son-in-law, Carol and Doug Proctor of Walton; six grandchildren, Lynn Proctor, Jason Proctor and his wife, Jeanie, Jay Shafer, Jennifer Shafer, Amanda Shafer and Shane Shafer; six great grandchildren, Kadee Kizer, Kara Kizer, Tiffany Proctor, Austin Proctor, Mason Proctor and Chloe Shafer; five brothers, Ray, Murry "Tiny", Curry "Buck" and James Shafer all of Walton, Gene Shafer of Tennessee; one sister, Lessie Gay of Oregon.

The funeral service will be held Saturday, July 12 at 1:00 p.m. in the John H. Taylor Funeral Home, Spencer, with Pastor Gary DiToto and Pastor Bill Cogar officiating. Burial will be in the Droddy Cemetery, Walton.

Friends may call Friday from 6-9 p.m. at the funeral home.