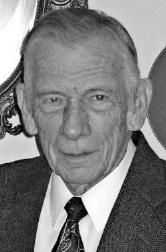 Paul Isaiah Vineyard, 82, of Maineville, Ohio, died Thursday, July 3, 2008, in Bethesda North Hospital, Cincinnati, Ohio.

He was born May 7, 1926, in Newton, WV, a son of the late Stott and Lucy Noe Vineyard. In addition to his parents, he was preceded in death by a son, William Terrence "Terry" Vineyard; a son-in-law, Walter Herbich; brothers, Bill, Sam, Don, and Dick Vineyard; brothers-in-law, Ernest Ferrell and F. B. Freeman; and a sister, Maude Freeman.

Paul was the loving pastor to thousands throughout the West Virginia United Methodist Conference. Those churches he served included the Winona Charge United Methodist, Stonewood United Methodist, Avery Chapel United Methodist, Williamson Memorial United Methodist, Spencer Memorial United Methodist, Pocahontas Charge United Methodist, Gihon and River Hill United Methodist.

Paul died, just as he lived - in prayer and praise to God, and surrounded by his family. He will be remembered as a precious husband, adored father, wonderful and loving "Popaw", a colorful storyteller, teacher of the gospel, and faithful follower of Jesus Christ.

He is survived and honored by his wife of almost 61 years, Martha Jarvis Vineyard; three daughters and sons-in-law, Paulette Herbich, Katherine and Edwin Strickling, Kimberly and Edgar Blankenship; son and daughters-in-law, Stott and Anne Vineyard, Kimberly Vineyard; 11 grandchildren and their spouses, and seven great grandchildren, Walter Paul Herbich, Astrid Herbich, Heather, Don, Isaiah, and Elia Meisle, Lauren, Mark, and Jack Byrer, Bari Taylor, Christian, Julie, and Lyla Vineyard, Christopher and Jessie Blankenship, Heath, Heather, Hunter, Hayden, and Hezekiah Taylor, Kathryn Vineyard, Katilyn and James McMullen, and Kai Blankenship; his sister, Eliza Matoaka "Jane" Ferrell, sisters-in-law, Edith Jarvis, Sylvia Vineyard, Mary Vineyard, and Mildred Vineyard; and many nieces and nephews.

A funeral service will be conducted Monday, July 7, 2008, at 11:00 a.m. at the Newton United Methodist Church, Newton, WV, with his nephew, Pastor Robert "Bobby" Vineyard, officiating. Burial will be in the Laurel Point Cemetery, Newton.

Friends may call at the Newton United Methodist Church Monday from 10:00 a.m. until time of service.

John H. Taylor Funeral Home, Spencer, WV, is in charge of arrangements.