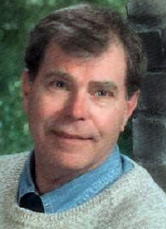 Dr. Robert "Bob" Vincent Rentschler, Jr., 59, of Berkeley Springs, West Virginia, went home to be with the Lord on Sunday, June 15, 2008.

Bob was born November 30, 1948 in Pasadena, California to Robert Vincent Rentschler, Sr. and Geneva Alice Shreve Rentschler.

He is survived by his wife, Sandra Lea Rentschler whom he married April 17, 1987; brothers, Charles F. Rentschler, Sr. and wife Patricia of San Antonio, Texas, and Dr. Lawrence L. Rentschler and wife Maureen of Swanton, Maryland; sisters, Geneva "Jeannie" R. Gallagher of Washington, West Virginia, Maureen R. Sharps and husband Rob of Oakland, Maryland, and Shirley E. Rentschler_Hull and husband Ronnie of Hagerstown, Maryland; 38 nieces and nephews.

His parents and one brother-in-law, William E. Gallagher preceded him in death. He will be sorely missed by his family, multitudes of friends, his colleagues, former and current students.

Bob was currently serving as the principal of Warm Springs Intermediate School in Berkeley Springs, West Virginia. In his 33-year career in education, he taught and served as the principal of several elementary schools in Maryland, West Virginia, and Massachusetts, served as the curriculum director for Pendleton County Schools, and was the director of the Calhoun-Gilmer Career Center for 7 years. Before coming to Berkeley Springs, Bob served as principal of the United Methodist Burlington Center for Residential Youth and the J.M. "Chick" Buckbee Juvenile Detention Center.

Prior to pursuing his post secondary education, Bob served with distinction in the US Army. He received the Bronze Star, Vietnam Cross of Gallantry, Army Commendation, and other medals while serving two combat tours in South Vietnam, 1968-1969. He later worked at the Pentagon investigating the My Lai Massacre. In less than three years, Bob ended his military service in 1971 as a Staff Sergeant, E-6.

Bob graduated cum laude from Glenville State College in 1974 with a bachelor's degree in elementary education. He earned his master's degree in elementary administration and supervision from Frostburg State University in 1977, and his Ph.D, in education, curriculum and instruction in 1994 from Walden University. He was awarded the Association for Direct Instruction Excellence in Education Award, for research in 1998.

Known for his keen mind and quick wit, Dr. Rentschler will long be remembered by the many students for whom his innovative educational ideals, personal interest, and inspiration truly mattered.

The funeral service will be held Thursday, June 19 at 11 a.m. at Berkeley Baptist Church with Pastor George Hopkins officiating.

Visitation will be Wednesday, June 18 from 3-5 p.m. and 7-9 p.m. at Hunter-Anderson Funeral Home, 36 S Green Street, Berkeley Springs, WV.

Visitation will also be held one hour prior to services at the church, Thursday.