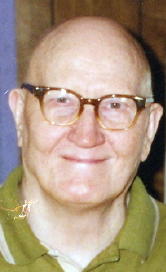 Obie Leroy Coe, 79, of Spencer, died Saturday, May 3, 2008, in the Miletree Center, Spencer, West Virginia, after an extended illness.

He was born at Ovapa, on Monday, April 8, 1929, a son of the late Obie James and Reatha Fay Holland Coe. In addition to his parents, he was preceded in death by three brothers, Oka, Ola "Curly" and Jerry; two sisters, Irene and Wavelene.

Mr. Coe was a retired employee of the Spencer Hospital. He was an Army veteran of the Korean War and a Christian. He loved the outdoors and conversations with other people. He was also a musician, who enjoyed both bluegrass and country music.

Survivors include four children, Rick Coe, Tommy Joe Coe, David Allen Coe and Tina Louise Coe all of Spencer; one granddaughter, Kirstie Nicholas; one brother, Jack Coe of Indiana; three sisters, Eloise Grimm of Florida, Waneda Sawyer of Spencer and Phyllis Coe of New Jersey; close cousin, Bob Coe of Colorado.

A funeral service will be conducted Wednesday, May 7 at 11:00 a.m. in the John H. Taylor Funeral Home, Spencer, with the Rev. Leon B. Strickland officiating. Burial, with military graveside rites, will be in the Coe-Holland Cemetery, Clover.

Friends may call Tuesday from 6-8 p.m. at the funeral home.