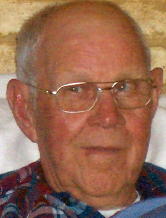 Lloyd G. Brannon, 78, of Reedy, West Virginia, died Friday, April 18, 2008, in CAMC - General Hospital, Charleston, after an extended illness.

He was born April 17, 1930, at Uler, Roane County, a son of the late John Thomas and Delphia P. Bailey Brannon. In addition to his parents, he was preceded in death by one sister, Wilma Brannon; one brother, Robert Eugene Brannon.

Lloyd was a retired heavy equipment operator and after his retirement worked on small engines at his shop at his home. He was a member of the Teamster's Local 175 and the Operating Engineers Local 132, Charleston. Lloyd was a member of the Mt. William Baptist Church, Palestine. He enjoyed his family, friends and baseball.

Survivors include his wife of 57 years, Alice McCutcheon Brannon of Reedy; son and daughter-in-law, John and Brenda Brannon of Normantown; four brothers, Charles Brannon of Charleston, Maxell Brannon of Reedy, John Franklin "Curly" Brannon of Akron, OH and James Brannon of Huntington; two sisters, Dorothy Farnsworth of Palmdale, CA and Marlene Harris of Akron, OH; five grandchildren and one great granddaughter.

A funeral service will be conducted Tuesday, April 22 at 1 p.m. in the John H. Taylor Funeral Home, Spencer, with Bro. Bill Walton officiating. Burial will be in the Mt. William Cemetery, Palestine.

Friends may call at the funeral home from 6-8 p.m. Monday.