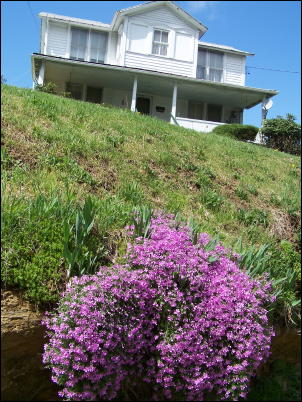 PHLOX AT BLAND HOUSE, MT. ZION RIDGE
Everything is blooming most recklessly; if it
were voices instead of colors, there would be
an unbelievable shrieking into the heart of
the night. - Letters of Rainer Maria Rilke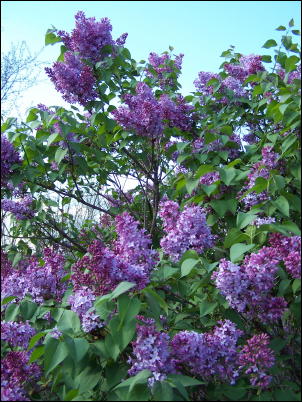 HUR LILACS - Awake, thou wintry earth. Fling off thy
sadness! Fair vernal flowers, laugh forth Your ancient
gladness! - Thomas Blackburn, "An Easter Hymn"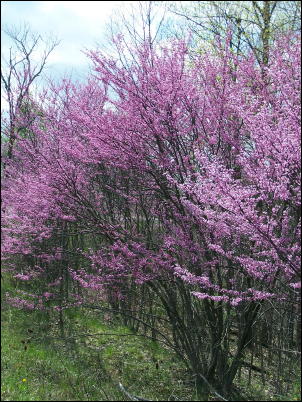 ROSEBUD TREES, RT. 16 - Spring shows what God
can do with a drab and dirty world. - Virgil A. Kraft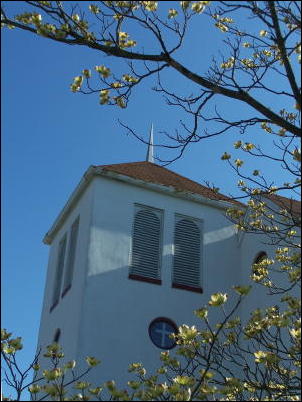 MT. ZION CHURCH - And Spring arose on
the garden fair, Like the Spirit of Love felt
everywhere; And each flower and herb on Earth's
dark breast rose from the dreams of its wintry rest.
- Percy Bysshe Shelley, "The Sensitive Plant"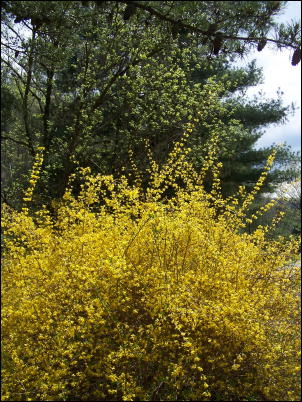 FORSYTHIA ON BARNES RUN
If you've never been thrilled to the very edges
of your soul by a flowerin spring bloom, maybe
your soul has never been in bloom. - Audra Foveo