By Bob Weaver (Nov. 2001)

PART TWO: CALHOUN HERO BERNARD P. BELL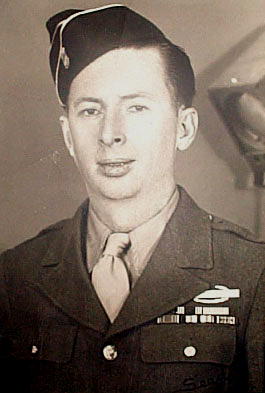 Sgt. Bernard Pius Bell
The audience in the East Room of the White House, with its great crystal chandeliers, was hushed on Thursday, August 23, 1945, as Calhoun native thirty-three-year-old Sgt. Bernard Pius Bell stepped forward to receive the Congressional Medal of Honor, the nation's highest award bestowed upon a soldier.
He was the first of twenty-eight men from across America to rise and be greeted by President Harry S. Truman.
In the presence of the nation's foremost military and civil leaders and the tears of his family members, the words of his heroic citation rang across the chamber as President Truman placed the wide-blue ribbon and its medal over his head. Bernard Pius Bell, by his uncommon deeds, took his place in the history of America, one of few men to receive the Medal of Honor from West Virginia.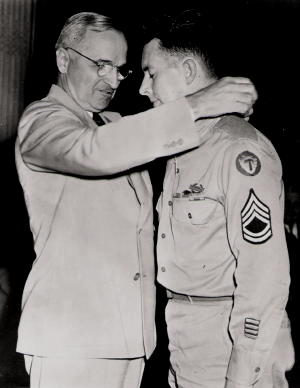 President Harry Truman bestows Congressional Medal Of Honor 1945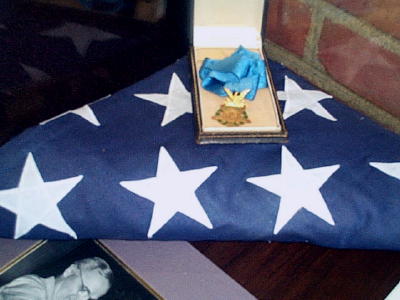 Bell's Medal of Honor on display at Mason County Library
Speaking of all the valiant men who fought through World War II, Bell simply said "They did just as much as I out there on the battlefield." In addition to the Congressional Medal of Honor, he was awarded almost every Army medal including the Distinguished Service Cross to the French Croix de Guirre.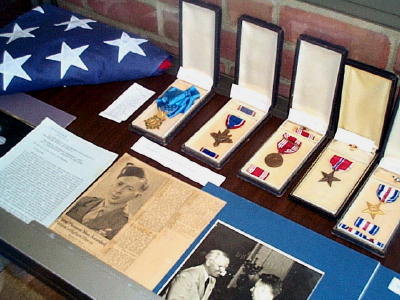 Some of Bell's many citations and awards
Sgt. Bell was born at Henrietta, Calhoun County in 1911, son of Perry Pius and Lora Roberts Bell. He died in 1971 at the age of 69 and was buried in Arlington National Cemetery.
The Calhoun Commission will designated November 9, 2001 as "Bernard Pius Bell Day," and Calhoun County will finally honor this man, who later became a long-time resident of Pt. Pleasant.
The Grantsville bridge will be named in his honor in a special ceremony. VFW Post Commander Paul Whytsell said he welcomes all Calhoun County residents and veterans to attend the event.
The Calhoun County Committee on Aging will have their facility open for Bernard Pius Bell Day, which will include their Second Annual Veteran's Day Celebration.
A special program will be held from 4-6 p.m., according to Director Mike Ritchie.
A Veteran's Day assembly will be held in the Calhoun Middle/High School auditorium on Thursday.
Part Two of Four