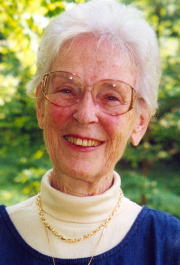 Annie Jean Haynes McIntosh, 81, of Tariff, West Virginia,died Friday, February 29, 2008, in the CAMC-General Hospital, Charleston.

She was born Friday, June 11, 1926, in El Paso, Texas, the daughter of the late David Houston and Carmen Barclay Haynes. In addition to her parents, she was preceded in death by her husband, Nicholson Alan McIntosh.

Annie was a homemaker, wife, mother and grandmother. She was also an active volunteer for school and community projects. Annie served for many years as chairman of the Rural Health Education Program. She was a Presbyterian and a member of the Linden Chapter No. 152, Order of the Eastern Star, Linden.

Survivors include daughters and sons-in-law, Leona and Ron Price of Terra Alta and Mary Ann and John Yevuta of New Martinsville; sons and daughters-in-law, James David and Jeanne McIntosh of Tariff and Newman Alan "Rusty" and Debbi McIntosh of Pittsboro, NC; grandchildren, Andrea Ledger, Sarah Fraley, Aron Yevuta, Nicholas Sprouse, Alex Sprouse, Curtis McIntosh, Stacy Buchanan and Vicki Simons; great grandchildren, Casey Woods, Kiley Fraley and Ronald Fraley.

An Eastern Star memorial service will be held Thursday, March 6 at 7:00 p.m. in the John H. Taylor Funeral Home, Spencer. Friends may call at the funeral home from 6-8 p.m. Thursday.

In lieu of flowers, the family prefers memorial donations to your local Committee on Aging.