VIRTUALLY ALL CALHOUN LODGES AND CIVICS GROUPS HAVE HAD THEIR LAST HURRAH, WITH A FEW HARDWORKING VOLUNTEERS HOLDING FORTH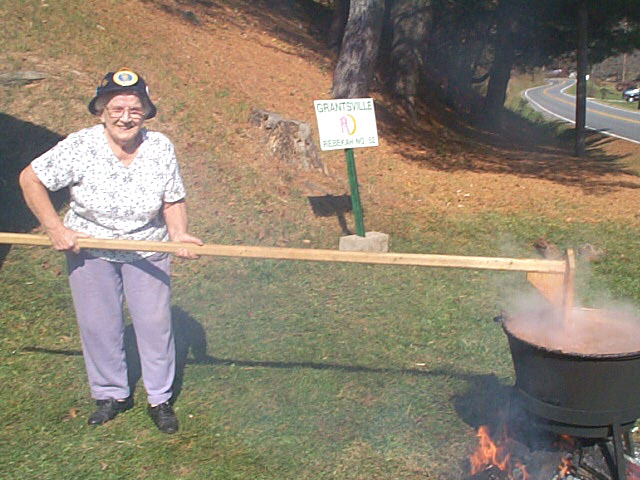 "Tag" Siers has lots of stirring experience
It has been an annual affair for several years, more recently at the "Tag" Siers residence on Phillip's Run - the Rebekah Lodge apple butter stirring. The lodge cannot make enough of the wonderful delicacy to meet the demand.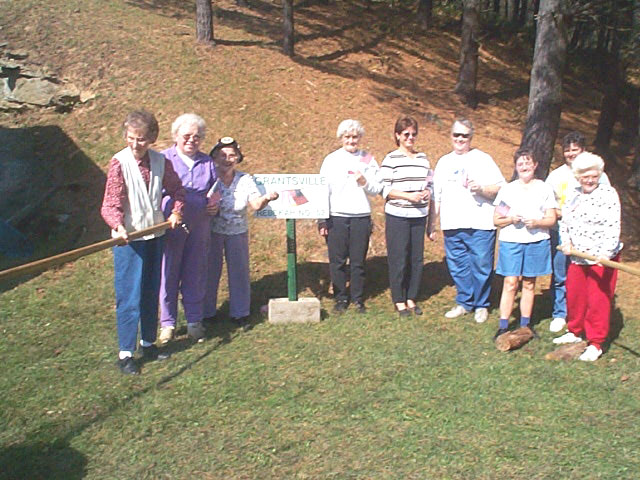 Rebekah Lodge stirrers, along with friends
"Tag" Siers says, "It really takes a lot of work, you know." The Rebekah Lodge stirrers included Doris McCune, Joyce McCune, Tag Siers, Debbie Siers, Carolyn Hathaway, Renice Holbert, Loretta Stevens and Sherry Butt, plus a number of other friends who pitched in. If there is any left, you can purchase a pint for $3 by contacting a lodge member.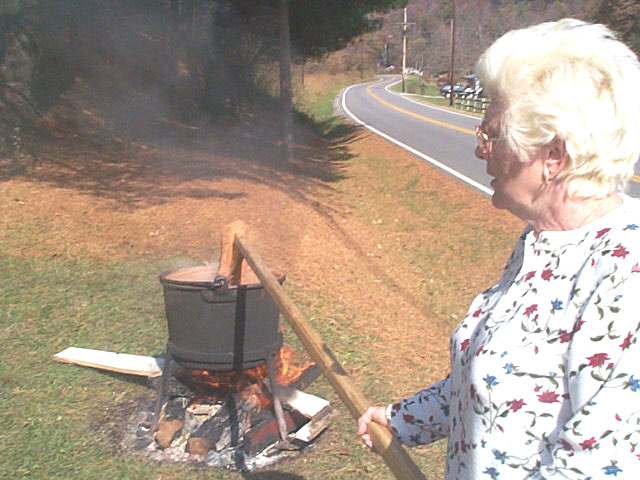 Loretta Stevens takes her turn