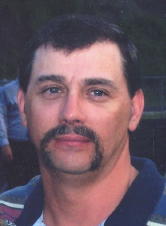 Kenneth Bryant Cavender, 43, of Spencer, West Virginia, lost his courageous battle with cancer, Friday, December 28, 2007, surrounded by family, at his home.

He was born in Lake County, Ohio, the son of Linda Louise Dolan Cavender Weirsteiner of Seth and the late Jackie Lee Cavender.

Kenneth was the vice president of the Classic Steel Car Club, Spencer and a former shop foreman for Roy G. Hildreth & Son, Inc., Spencer.

In addition to his mother, he is survived by his wife of 24 years, Donnia K. Estep Cavender of Spencer; daughter, Heather Metheney of Spencer; son, Kenneth Cavender, II of Clarksville, Tennesee; stepfather, Carl Weirsteiner of Seth; brothers, Kevin Cavender of Seth; sisters, Kathy Simpson of St. Albans and Kimberly McCormick of Racine.

A service of remembrance will be held 7 p.m. Thursday, January 3, 2008 in the John H. Taylor Funeral Home, Spencer, with the Rev. Ora Holbert officiating.

The family will receive friends from 6-7 p.m. Thursday.