"BALL OF FIRE" MARGARET HAS PASSED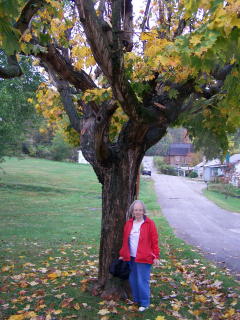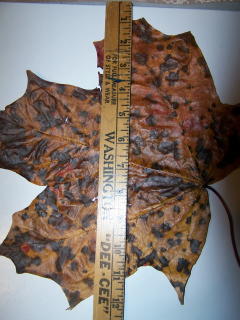 Margaret Cunningham loves her old maple
tree which grows some pretty large leaves
By Bob Weaver Oct. 2007
"It's strange the leaves would be bigger this year," said 92-year-old Margaret Cunningham of Grantsville, measuring a maple leaf that was at least a foot across.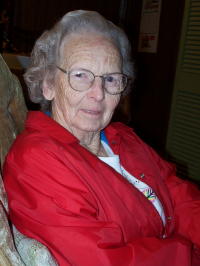 The long-dry summer didn't retard the leaf growth on the maple tree that her late husband planted in the front yard about 60 years ago.
"That tree has provided shade for the front part of the house, and these leaves are like umbrellas," she said.
Margaret (left) who says the secret to her own longevity is, "Don't sit down too long," is still a ball-of-fire, although she is experiencing some problems with her vision..."I go over to the Senior Center about everyday and help those old people," she said.