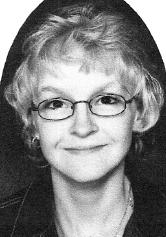 Word has been received of the death of Danielle N. Greathouse, 21, of Terra Alta, Preston County, West Virgina.

Danielle died Wednesday, October 10, 2007 at Ruby Memorial Hospital, with loving family at her side.

She was born February 2, 1986 in Spencer, a daughter of Delores Irene Long Greathouse and the late William M. Greathouse.

Danielle was a 2005 graduate of Preston High School. She enjoyed scrap-booking, playing with her animals, and listening to music.

In addition to her mother she is survived by five sisters, Nancy Shaffer and her husband Mike, Tracy Starcher and her husband Dan, all of Terra Alta, Bonnie Bell of Spencer, Elaine Beatty of Akron, Ohio, and Marissa McCune of Chloe.

Danielle attended Pleasant Hill Elementary and Calhoun High School before moving to Terra Alta.

Funeral services were held at noon, Saturday, October 13 at Pine Grove United Methodist Church, Terra Alta. Interment was in the Pine Grove Cemetery.

Arrangements by Browning Funeral Home, 201 East Main St, Kingwood, West Virginia.