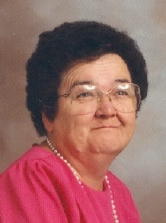 Sandra K. Bullard Hackney, 66, of Belmont, formerly of Orma, West Virginia, died Sunday, September 30 at Carehaven of Pleasants after a short illness.

She was born June 23, 1941, at Elana, a daughter of the late Burl and Hazel Ellison Bullard. In addition to her parents, she was preceded in death by her husband, Orville Hackney.

. Sandy loved to attend and worship in church services. She was a member of the Belmont Baptist Church. She had been an active member of the Upper West Fork Senior Citizens organization. She had worked at Goodwill Industries in Charleston from 1978 to 1982. She loved her family and thoroughly enjoyed visiting them and her many friends.

Surviving relatives include two sisters and their husbands, Frances and Jack Tawney and Vicki and Rick Deweese, all of Belmont; a brother and his wife, John and Eloise Bullard of Chloe; four nephews, David Tawney, Jack Tawney II, Patrick Deweese, and Justin Deweese; four great nieces and five great nephews.

A funeral service will be conducted at 11:00 a.m. Wednesday, October 3 in the John H. Taylor Funeral Home, Spencer, with the Rev. Kelly Snyder officiating. Burial will be in the Zion Hill Cemetery, Elana.

Friends may call at the funeral home from 5-8 p.m. Tuesday.