"It's in pretty deep"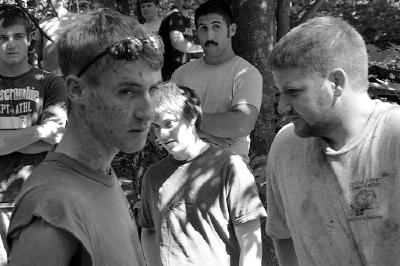 Mud boys gather on remote Rattlesnake Ridge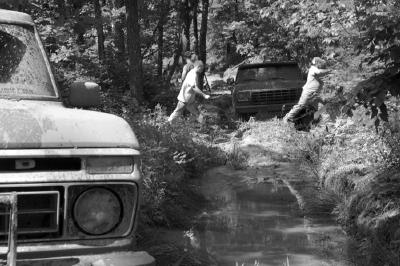 The mud hole gets deeper and deeper with each try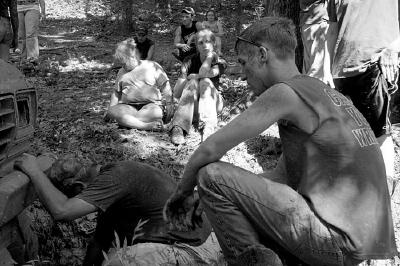 Climbing into the muck to hook the chain
Photos by Chet Dowell
By Bob Weaver 2007
Mud bogg'in with ATVs and trucks is one of Calhoun's favorite recreational pastimes.
For readers who live on concrete, here's the deal.
The activity requires some good red clay mud, adequately watered, some fledgling ruts in the road and a motorized machine.
Calhoun has a more than adequate supply of good mud.
The object is to see what machine can get through the pit without getting hung-up.
Much of the fun is actually getting down and dirty, and getting hung-up machines out of the mud bog, a group activity.
There are generally no prizes or awards for success, just a lot of bragging about who is best.
If you wonder about stuff getting torn-up, it does. It's just part of the price of being a participant.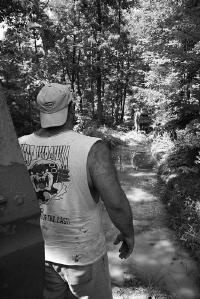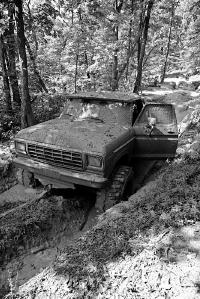 "I think I can. I think I can"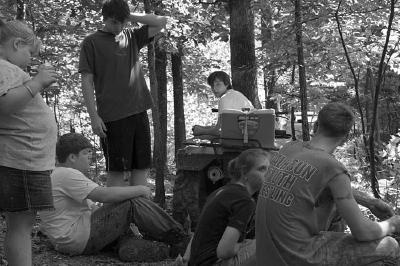 Time-out for a little break from the action