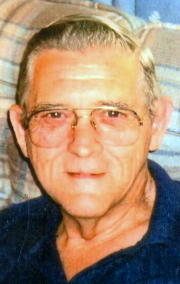 Darrell J. "Dee" Evans, 67, of Reedy, died Thursday, July 12, 2007, at his home, after a short illness.

He was born October 4, 1939, in Richwood, Ohio, a son of the late Jay L. and Wilda L. Blake Evans. In addition to his parents, he was preceded in death by a sister, Jocelyn Lewis.

"Dee" graduated from Richwood High School in 1957. He had been a farmer, substitute rural route mail carrier, operated a full service gas station and owned Husqvarna Spencer Mountain Store. Also, he had been a resident of Roane County since 1979. He was a Christian and attended the Gilboa Baptist Church.

Survivors include his wife of 50 years, E. Jean Carver Evans: two sons and daughters-in-law, Dr. Wayne and Regina Evans of North Canton, OH and Mitch and Kelly Evans of Spencer; one sister, Nancy Skidmore of Dayton, OH; one brother, Roger Evans of Richwood, OH; six grandchildren and two great grandchildren.

A memorial service will be conducted Saturday, July 21 at noon in the John H. Taylor Funeral Home, Spencer, with the Rev. Larry Greathouse officiating. Friends may call one hour prior to the service.

In lieu of flowers, memorial contributions are preferred to HospiceCare, 1143 Dunbar Ave., Dunbar, WV 25064.