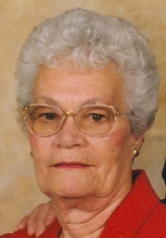 Lillian Cora Miller, 76, of Spencer, West Virginia, died Thursday, June 21, 2007, at her home.

She was a retired employee of the Macke Company, Parkersburg. She was a member of the Roane General Hospital Auxiliary, the Roane County Democrat Women and the Epling Chapel Baptist Church, Looneyville. Also, she was active in the Roane County Committee on Aging and P.A.T.C.H.

Survivors include her husband, H. Robert "Bob" Miller, Jr. of Parkersburg; one daughter, Penny D. Cole of Parkersburg; two sons, Donald Michael Joseph of Parkersburg and H. Robert "Rob" Miller, III of Spencer; one brother, Dale Gordon of Belpre, Ohio; eight grandchildren and three great grandchildren.

She was preceded in death by her parents, Charles and Mertie Rexroad Gordon; one stepson, Richard "Dick" Miller; three brothers, Cleo, Charles and Earl Gordon; four sisters, Ivy Kerns, Tilley Wheldon, Janie Haught and Mildred Gordon.

The funeral service will be conducted Sunday, June 24 at 2:00 p.m. in the John H. Taylor Funeral Home, Spencer. Burial will be in the Eventide Cemetery, Spencer.

Friends may call Saturday, June 23 from 6-8 p.m. at the funeral home.