Reprinted from 9-11-2001

FREEDOM

The open window through which pours the sunlight of the human spirit and of human dignity. - Herbert Hoover

Keeping open the channels of revelation, preserving the Word of Truth and communicating the Spirit of Life. - Christopher Dawson

The right to live as we wish. - Epictetus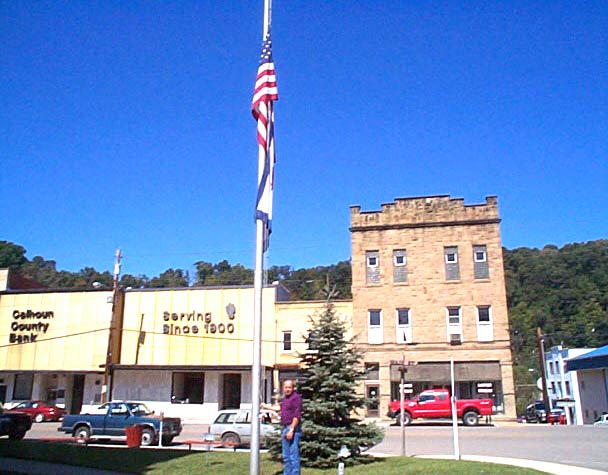 Flag at Calhoun County Courthouse at half mast
It was an event that burned deep into the soul of every American. First hearing of it while standing on the Calhoun courthouse steps, full of disbelief, all I could think about was those things precious to me in this life. Then I wandered up and down the street and ask our neighbors about their thoughts and feelings.
By Bob Weaver
Sept. 11, 2001 (Hur Herald) At noon today the flag at the Calhoun Courthouse was lowered to half-mast. Tens of thousand may be dead in New York, Washington and Pennsylvania.
It was a day of shattered nerves and challenged minds.
A day when freedom's door was entered by terrorist attacks and may have forever changed our lives.
Not since Pearl Harbor has our soil been so touched by our enemies.
It is a historic reminder of what many learned in the last century when the bombs fell on Pearl Harbor. Not all people like our democratic system. Many hate us. We all suffer from quick forgetters, but even more tragically we fail to be grateful for our wonderful life.
Tonight, when we go to bed, we will think of these things and maybe for a time, consider what is most important to us and how far we will go to defend it.
Local businessman, Lt. Col. Rick Jarvis was packing his bag this evening, preparing to deliver his military obligations with the reserves. "We've left ourselves vulnerable in our free society. We really must fight back," he said.
Lt. Col. Ron Blankenship, the county school superintendent, was pulled from a meeting in Charleston to assume his military duties.
Grantsville resident, Lt. Col. Dick Morris (retired), said he was shocked and angered. "We must quit fooling around with terrorists. We need to quit pussyfooting," he said.
People on the street and up and down the highways of Sunny Cal, like all American's, remained glued to the TV, shocked and outraged.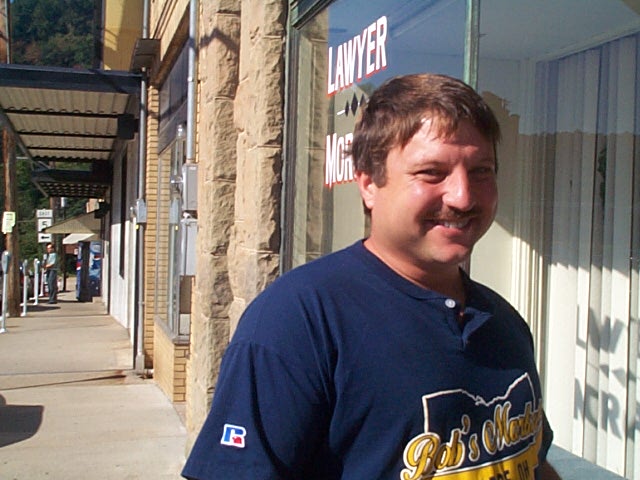 Keith Smith, businessman - I felt numb. How vulnerable we are.
We need to use caution in finding who is responsible.
They are using our freedoms to do their work. We need to respond.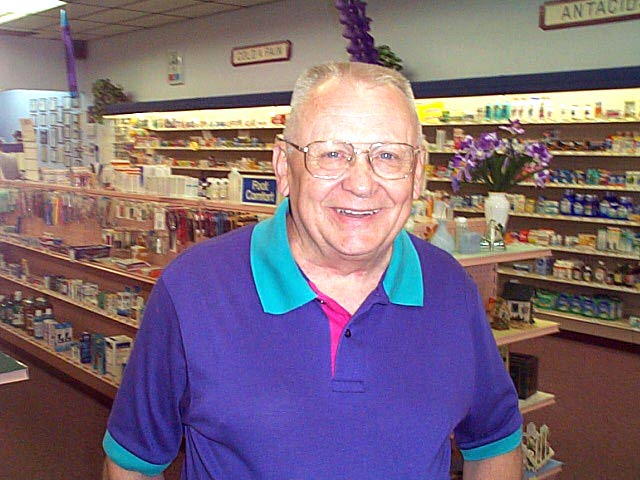 Rev. Carroll McCauley - I'm surprised it happened, but the doors
to America have always been open. I think we'll strike back.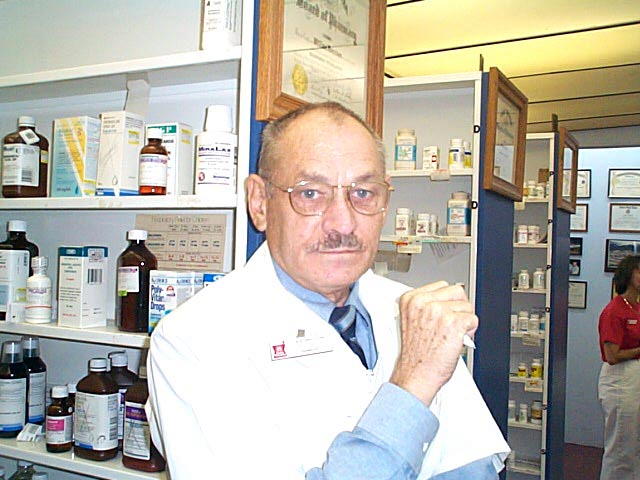 Col. Richard Jarvis (Retired) Pharmacist - It is the biggest
thing since Pearl Harbor. We must react to this attack.
We've been told this was going to happen.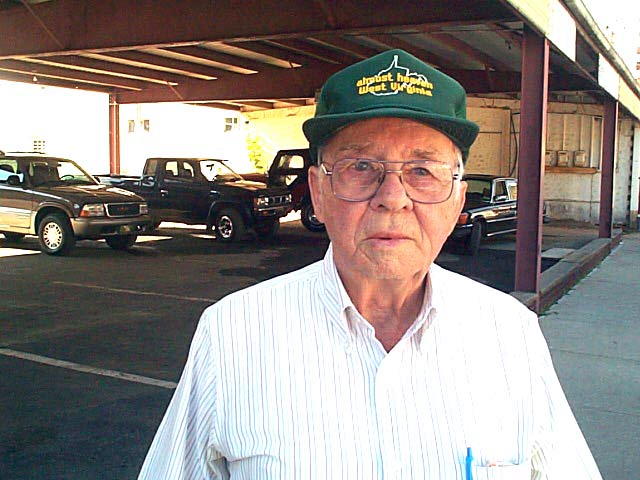 Charlie Duskey, injured in WW II at Anzio - It may affect
the economy around the world. We need to get them and not
turn the cheek. We cannot let it go.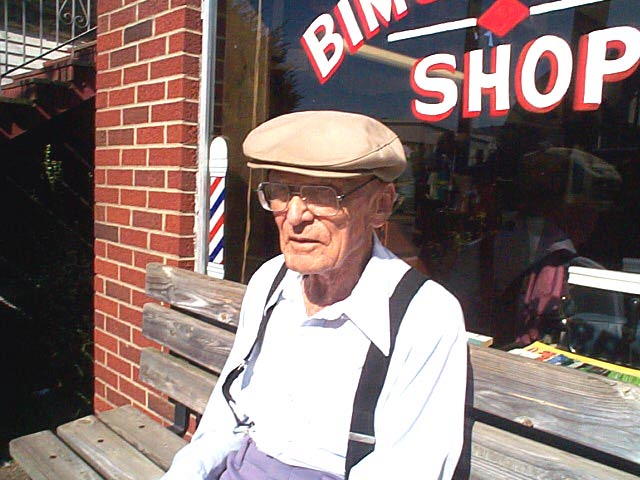 Leonard Marshall, US Navy WW II, was at Tokyo Bay
at the signing of the peace treaty - A bad sign of what's to come.
We need to kill' em.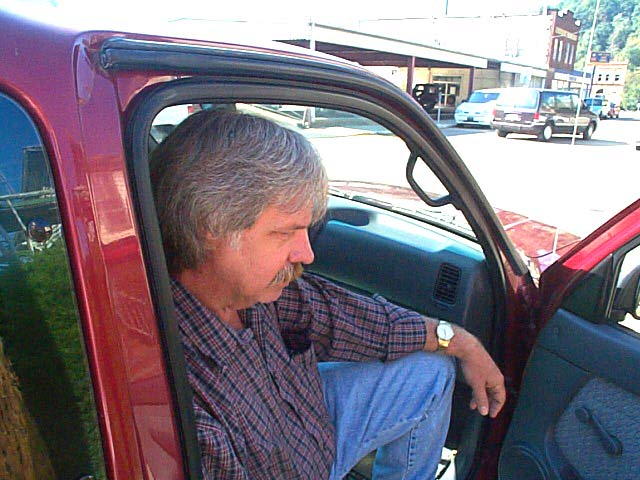 "Bim the Barber" Smith - Couldn't believe it,
unbelievable. I don't see any other way but to respond.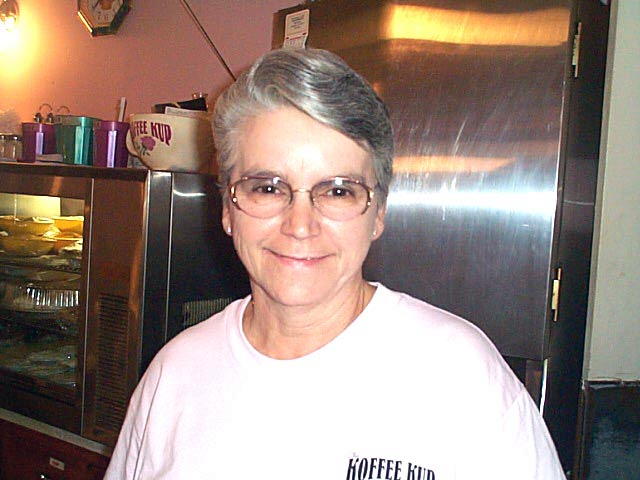 Bonnie Lemley, restaurant worker -
Terrible! We need to respond.
Think about all the people who got killed.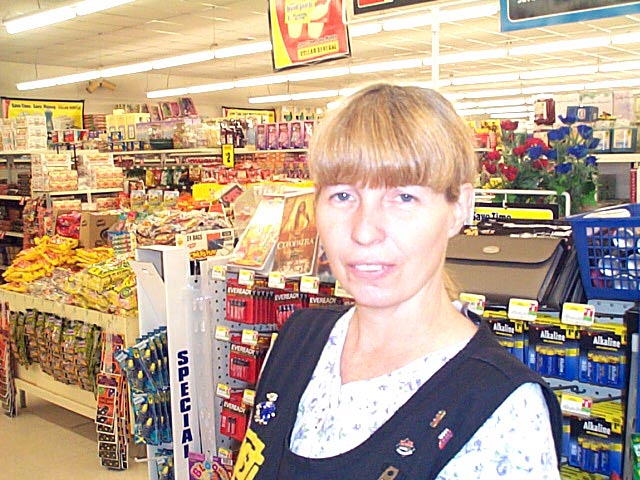 Rose Cottrell, store clerk - I was scared. It will affect many things.
I think we need to pray and pray and pray.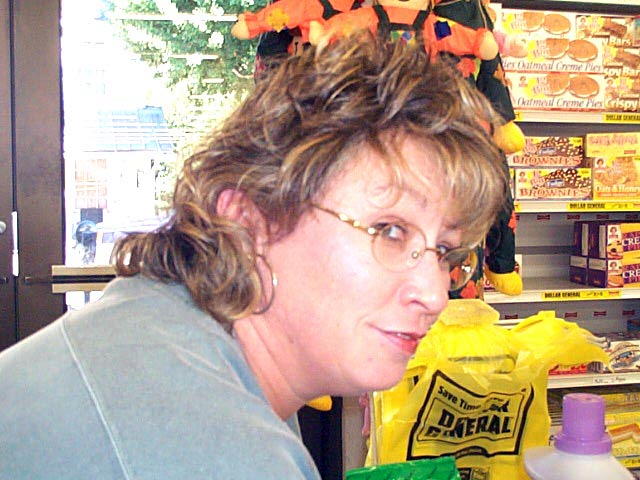 Tammy Nichols, Grantsville - It made me sick at my stomach.
We must secure our country and find
the responsible people.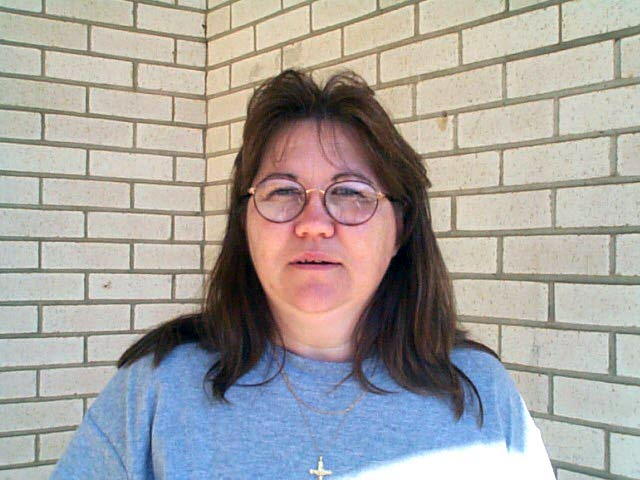 Marlene Richards, store manager - I feel our people
need to get on our knees. We must fight back.
We cannot be open to every terrorist.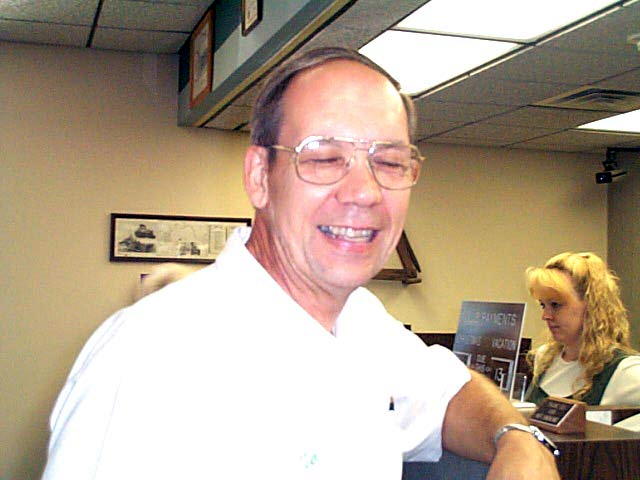 Vier Hall, store manager - Glad we're in the hills
of Sunny Cal. We must do something about this.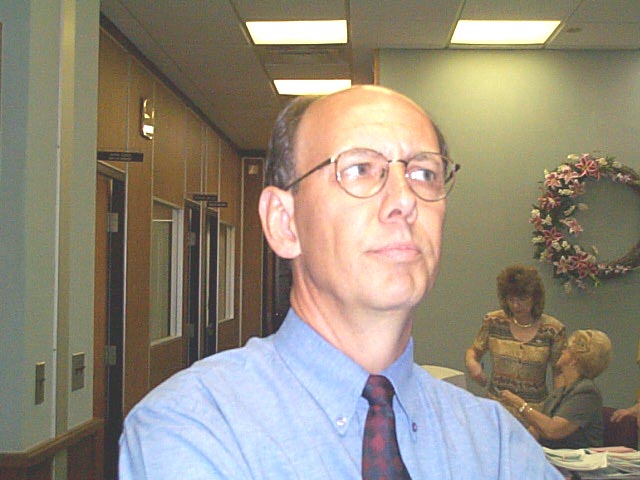 Jim Bennett, banker - I feel shaken.
The unkown enemy makes me feel helpless.
We need never to take our freedoms for granted.
We need to go after the responsible party.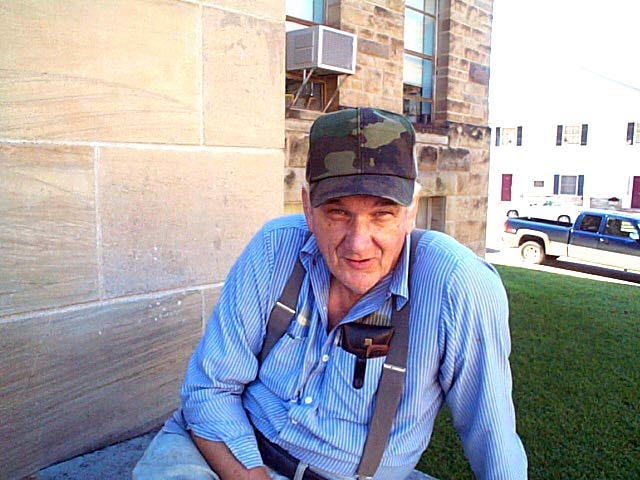 Dale King, Grantsville - I've heard it has
been coming. We need to go after them.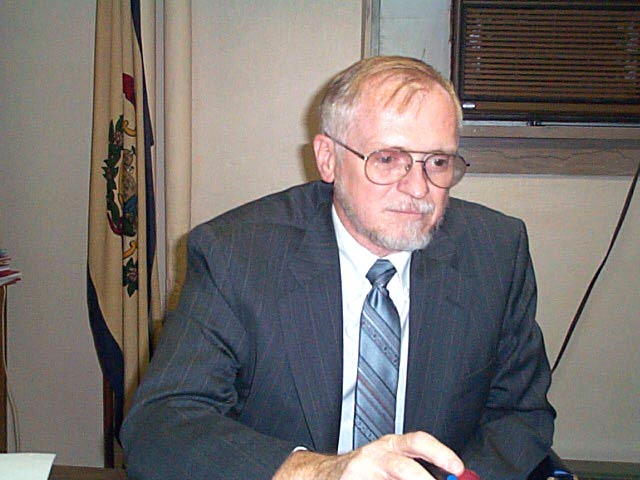 Larry Whited, lawmaster and attorney - Disbelief.
Biggest event since Pearl Harbor,
we must now be sure and swift.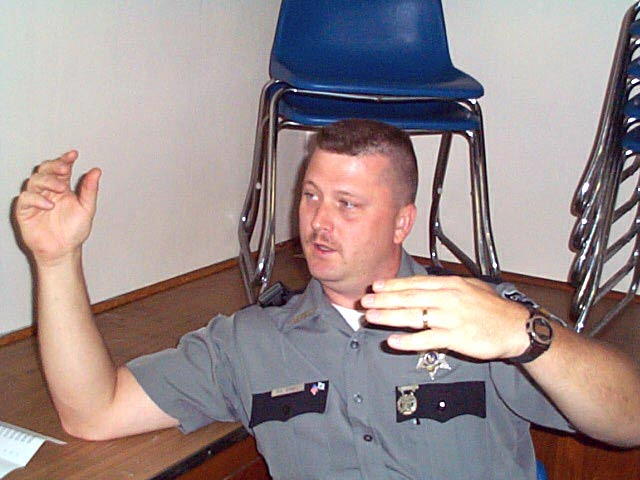 Deputy Sheriff Ron Bandy - I didn't want
to believe it. They need to pay.
Scott Morford, 17, Grantsville - It's getting too close.
It makes me want to hide.
Retaliation could make things worse.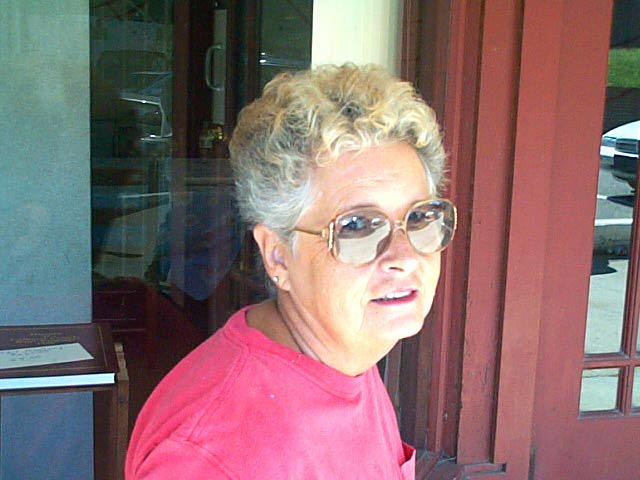 JoAnn Shock, Grantsville town council -
I first thought about my grandson
in the marines, and about war.
We should make sure who did it.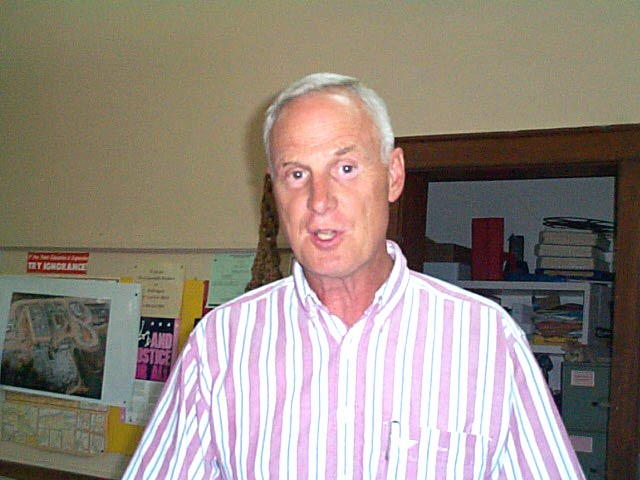 Donnie Pitts, school administrator - " I am overwhelmed
in the amount of hate in the hearts of the people who did this.
It is the worse thing since Pearl Harbor.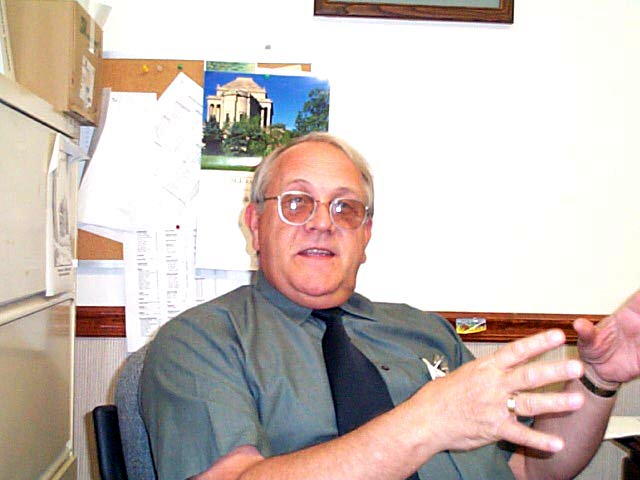 Larry McCallister, county commissioner - It was a highly coordinated
attack. Something must be done.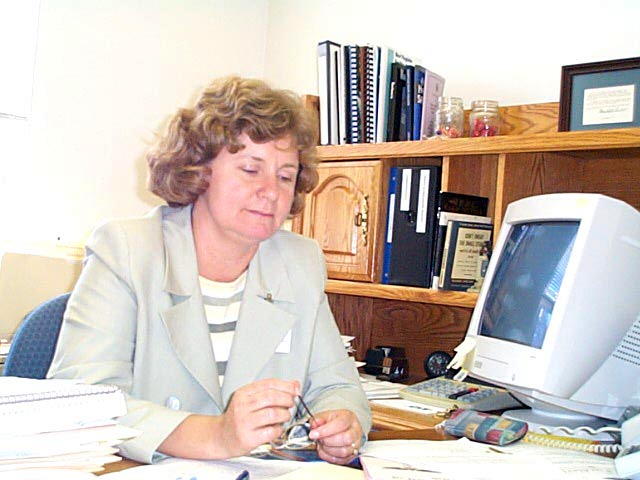 Barb Lay, hospital administrator - I felt shock.
How could it happen? We must have the ability to feel safe.
It is something to appreciate the safety
our rural hills bring to our families.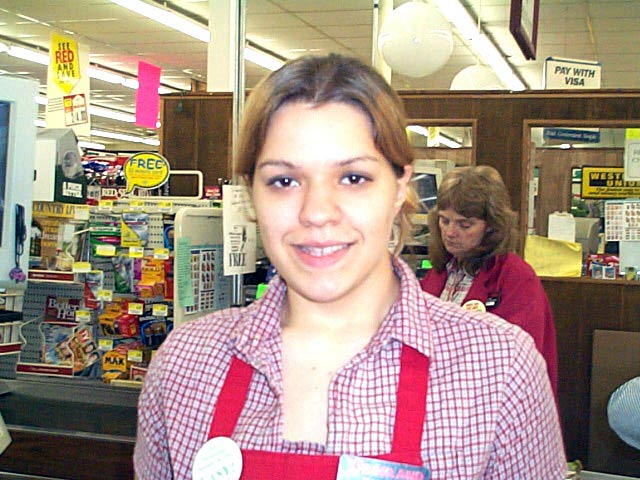 Wendy Cottrill, store clerk - It is really unnatural.
I never thought something like this would happen in the US.