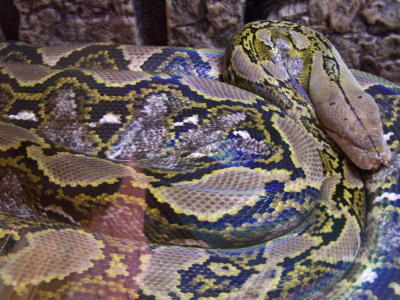 This giant Anaconda is one of many
snakes on display at the Wood Festival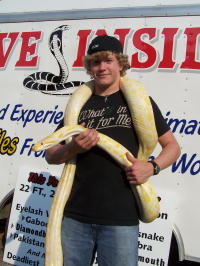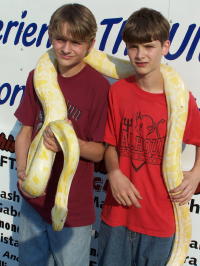 Nick Stevens (left) bravely wraps a viper around
himself while the two guys (right) get a little
worried when the snake wraps his tale around one's leg
The Snake Man has returned to the Wood Festival. He has been traveling with his snakes for 18 seasons, scheduled in some really small fairs and festivals, and lots of big ones.
And it's only a buck to take a tour.
Or, you too, can "rent-a-snake" for a photo shot for $5.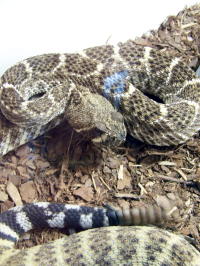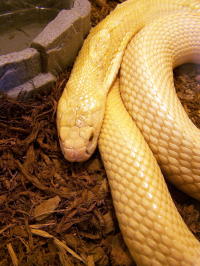 The rattler (left) was agitated and rattling when we
took the photo while the rare snake (right) slept