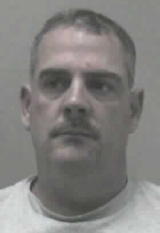 A Clay County man was arrested Wednesday night after threatening residents and destroying property near Stinson.

James Franklin Smith, 39, of Ivydale was charged by Deputy Sheriff Justin C. Metheney, after Smith went to a residence where Jason Carter and Rita Smith reported a disturbance.

Smith, according to the police statement, broke a side glass to a 2002 Chevy Malibu and put dents on the vehicle. He also flattened three tires on a 1996 Cherokee and cut hoses on Carter's welding machine.

Police said Smith threatened Carter verbally, saying "Come out here you g-- d--m p----, I'll beat your a--," after which he called his ex-wife names, saying "she was done for."

Also responding to the 911 call, Sheriff Carl Ballengee, Grantsville Chief J. D. Nicholson, and officer Robert Groves.