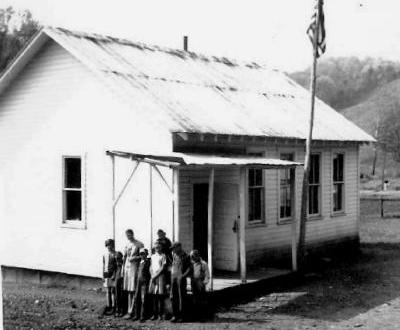 The Lemuel's Run one-room school 1943
Photos compliments of Juanita Willard Haught
Lemuel's Run School was one of over a hundred one-room schools in Calhoun, some established before 1900.
Lemuel's Run, now known as Bryner Road, is located between Rt. 5 near the Annamoriah Bridge to the long-gone Village of Joker.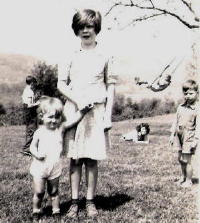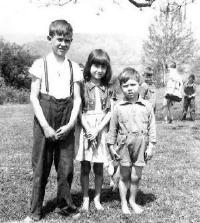 Pictured, the Thomas children (left) Lena and Judy and the Gibson children (right) L to R Harold, Bonnie and Dwayne (1943)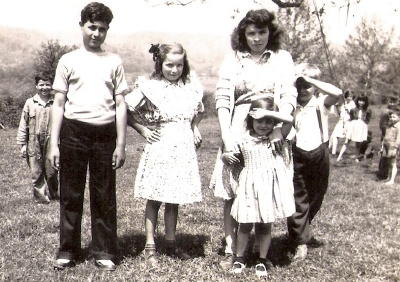 More members of the Gibson Family
Teacher Juanita Haught Willard, who took the photos, taught the school in 1943-44.
"I returned from Texas in time to teach at Lemuel's Run, staying with the Albert and Elizabeth Rothwell family, coming home to Grantsville over the weekend."
"Another teacher picked me up and I pole and paddled a boat across the Little Kanawha below Big Bend to get back to Lemuel's Run, then walked to the Rothwell house."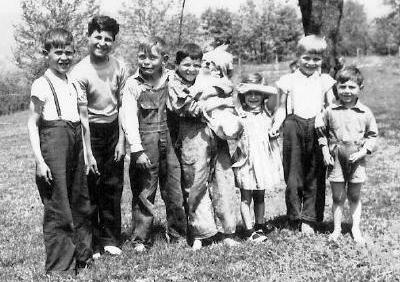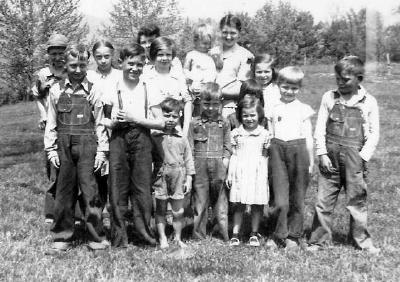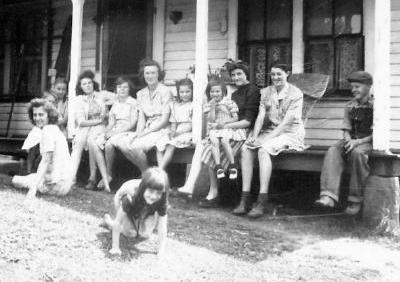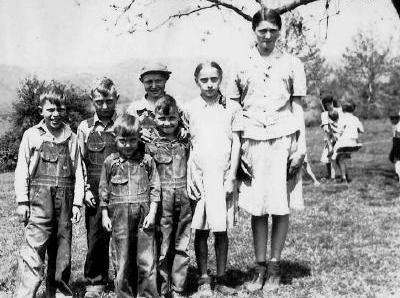 The Buck Children (L to R) Harold, Eugene, Clarence, Thelma and Opal; Front (L to R) Denzil and Robert
Readers --- if you know the identity of individuals
in these photos, email us we'll add names to the story