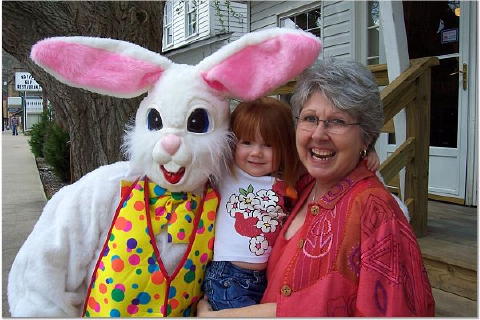 Submitted by Brenda McBride 2007
The Easter Bunny came to Grantsville on Wednesday, April 4th. He (or she) visited the Senior Center, MHHCC Long Term Care patients and Aging with Grace. He hippity-hopped around town for a few candid photos with kids of all ages. And was even seen at Foodland, where he bought lunch from the produce section.
Follow the bunny tracks ...