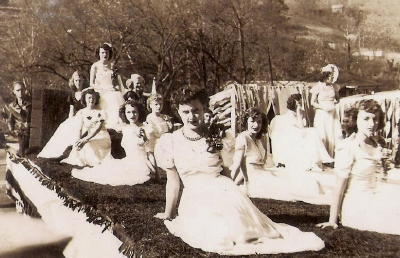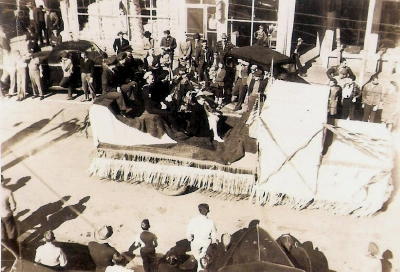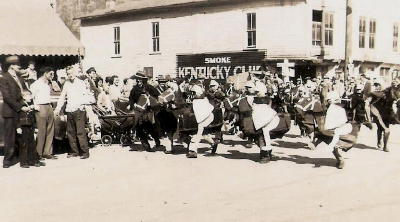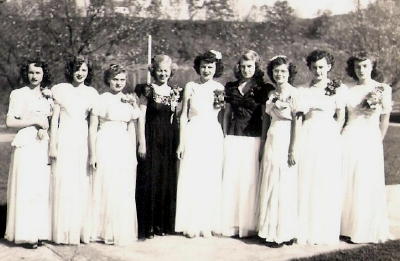 EARLY 1940s - The Calhoun County High School Homecoming Parade continued despite World War II and a tragic fire that burned the school to the ground. Queens and princesses posed on the old football field and rode down Main Street on a float, and droves of spectators line the streets and hung out windows.(Photos compliments of Juanita Haught Willard)
By Bob Weaver
The annual Calhoun County High School Homecoming Parade was among the county's most popular events during much of the 20th century.
The parades continued in the town until shortly after 1998, when the school was moved to the new campus at Mount Zion.
Citizens would turn out by the droves to watch the parade and students built creative floats in fierce competition for recognition.
The Town of Grantsville had about 1,200 citizens. The Census Bureau is predicting the census will shortly be dropping to less than 500.
The high school band was full-force and other school bands from the region participated.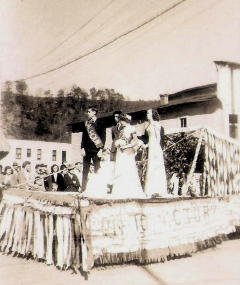 Business people and numerous civic groups had entries, promoting their causes.
It was a time when people and communities were connected, with fewer distractions and the pressure of both heads of families having to work publicly.
The biggest "distraction" during the early 1940s when these photos were taken was, World War II, brought to the living room on AM radio, with more than an ordinate number of Calhoun boys on the front lines.