2007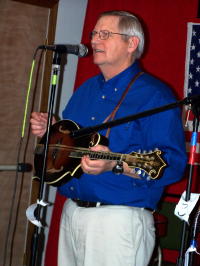 Members of a well-established band performed at Bear Fork Saturday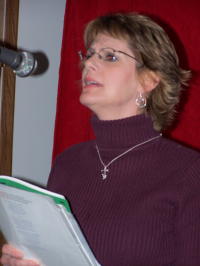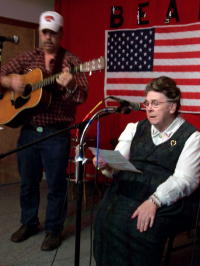 Spencer's Tracey Greenlief Miller (left) beautifully sang some selections, with Rick Falls performing with his mother Freda Cottrell Budgen (right)
Folks are coming from all over to enjoy a night of bluegrass and county music at the Bear Fork Trading Post.
Much of WVs traditional Appalachian music sprung from the Bear Fork wilderness area, including the Melvin Cottrell family, owners of the Trading Post, whose goal is to keep the music alive.
This past Saturday night a 20-year veteran band Stoney Creek took the stage with lots of other musicians performing during the break.
Bear Fork Trading Post is east of Arnoldsburg on US 33/119. Admission is only $5.
This Saturday night, Bear Fork will feature Laurel Creek.