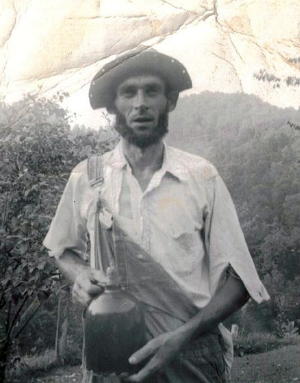 The Herald published a photo of an unidentified man sipping on a jug from the 1956 Centennial Celebration. "The man sipping on that jug is Don Phipps, at that time he lived on Phillips Run and is now deceased," writes former Calhouner Jack Miller in 2007.
Miller also notes, "I graduated from Calhoun High School in 1944 and was drafted into the army in early 1945, spending most of my time in Germany as a Signal Corp supervisor of communication, installation and repair."
In 1948 I came to South Charleston and went to work for FMC Chemical Corporation, spending 40 years there as supervisor of their electrical systems and electricians. I am now retired," he wrote.