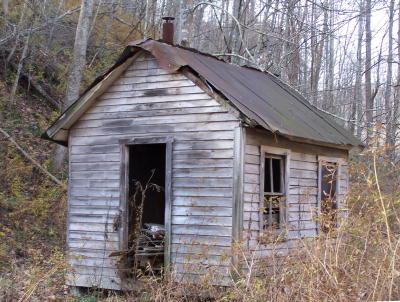 This outbuilding is one of a few old structures on Pup
Run in Roane County off Henry's Fork Road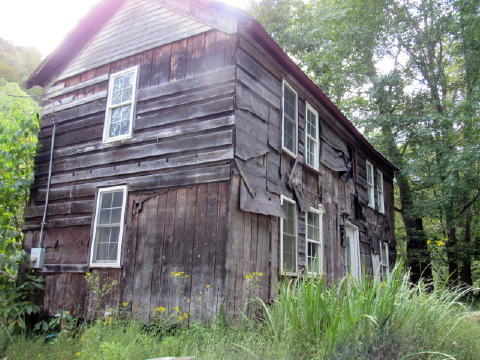 Historic Mace house still standing

By Bob Weaver

It's quiet up Pup Run, except for the rustling of leaves and the trickling of water, and a few newcomers.

The road, actually in Roane County, once connected Henrys Fork Rd. to Egypt Ridge Rd.

The hollow was once occupied by Maces and Starchers, several homesteads stretching up the narrow valley to Egypt Ridge, all located on a primitive road.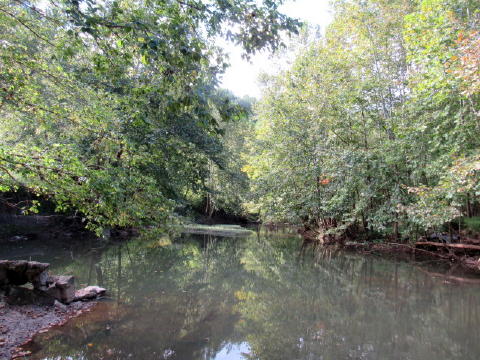 Pastoral Henrys Fork Creek at mouth of Pup Run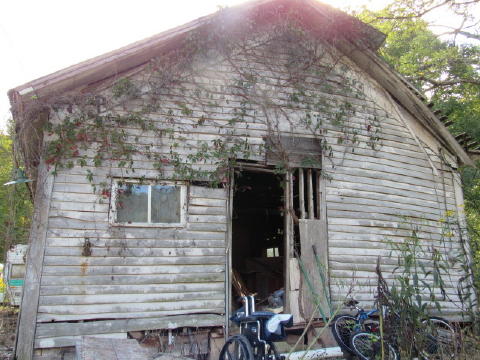 Closed about 70 years ago, Pup Run School
The Henry's Fork, Pup Run, Egypt Ridge area was once served by the Hur Telephone Company in the early 1900s, a single-wire crank'em up system.
The Hur Phone Company extended to Richardson, Altizer, Cremo, Creston and Annamoriah.
At the mouth of the hollow is the remnants of the Pup Run School and church.
It appears in 2023 that two families live on the creek.