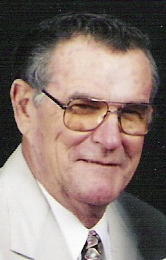 Orvin Glenn Buck, 75, of Grantsville, West Virginia, died Monday, September 4, 2006 at St. Joseph's Hospital, Parkersburg, WV.

He was a son of the late Orvan Buck and Vanna Core Buck Waldo. He was born in Calhoun County, WV, he graduated from Calhoun County High School in 1951; served in the US Air Force for four years at Keesler Air Force Base in Biloxi, Mississippi.

Orvin was a member of the First Baptist Church of Grantsville, was retired from Pennzoil Corp as a welder; was a member of VFW Grantsville Post; member of Eureka Lodge #40 AF & AM, he was a Shriner, he was active in Boy Scouts of America and an umpire for youth baseball.

He is survived by wife Virginia Weaver Buck; sons Stephen L. Buck of Williamstown, WV and William C. Buck of Grantsville, WV; brother Garland R. Buck of Columbus, Ohio; 3 grandsons Jeremy L. Buck, S. Mitchell Buck and Jeffrey T. Buck.

He was preceded in death by one brother and two sisters in addition to his parents.

Funeral services will be held Friday, September 8, 2006 at 1:00 p.m. at Stump Funeral Home, Grantsville. Interment will be in Bethlehem Cemetery, Grantsville with Masonic graveside rites. Visitation will be held Thursday evening from 6-8 p.m.