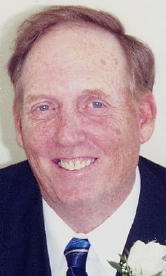 A Roane County man has died from injuries received when a dozer he was operating overturned near Whitesburg, Letcher County, Kentucky yesterday (August 3,2006).

Garry A. Matheney, 53, of Spencer, West Virginia was the owner of Garry A. Matheney Construction Company, Inc.

Authorities say Matheney was clearing timber for a pipeline company when he lost control of the bulldozer.

State police say he was pronounced dead at a Whitesburg hospital.

Matheney was a farmer and trader and a member of Linden Lodge No. 83 A.F. and A.M. and Local No. 37, I.U.O.E. of Cumberland Maryland.

A funeral service will be conducted Sunday at 2 p.m. in the John H. Taylor Funeral Home, Spencer, with Rev. Michael F. "Mike" King and Rev. Rick Matheney officiating with Delegate Robert "Bob" Ashley also speaking.

Burial, with Masonic graveside rites, will be in the Bailey Cemetery on Beech, Calhoun County.

Friends may call at the funeral home from 4 to 9 p.m. Saturday.

He was born November 23, 1952, in Parkersburg, WV, a son of Bernice Ruth Hall Matheney of Newton, WV, and the late James Willard Matheney.

In addition to his mother, survivors include his wife, Kathy J. Matheney; daughter and son-in-law, Stacy and Andy Engle of Spencer; son and fiancée, Scott Matheney and Lora Hughes of Spencer; brothers, Terry Matheney and David Matheney, both of Newton.

In addition to his father, he was preceded in death by an infant sister, Mary Lou Matheney.