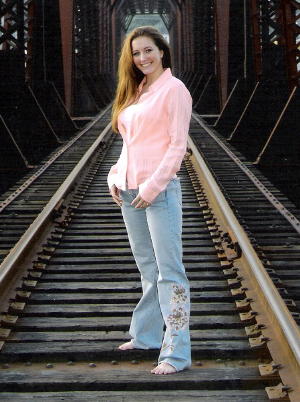 Carmalieta Inez Chambers, 18, of Spencer, West Virginia, died Saturday, July 15, 2006, from injuries she sustained in a single vehicle accident, in Calhoun County.
She was born May 3, 1988, in Parkersburg, the daughter of Brian W. and April B. Chambers of Spencer. Carmalieta was a 2006 graduate of Roane County High School, who planned to attend Glenville State College this fall.
In addition to her parents, she is survived by her paternal grandmother, Bernice Chambers of Ravenswood, and maternal grandmother, Mary Ann Brabham of Florida. She was preceded in death by her paternal grandfather, C. W. Chambers, and maternal grandfather, Bill Brabham.
A funeral service was conducted Wednesday, July 19 in the John H. Taylor Funeral Home, Spencer. Burial was in the Clover Cemetery, Clover.