LIKELY THE LAST REUNION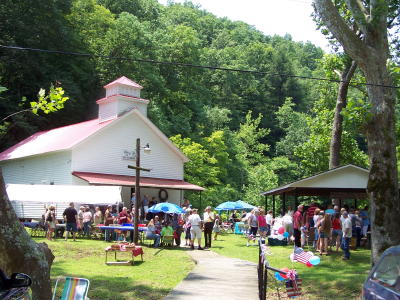 They returned to the place that was
once the remote village of White Pine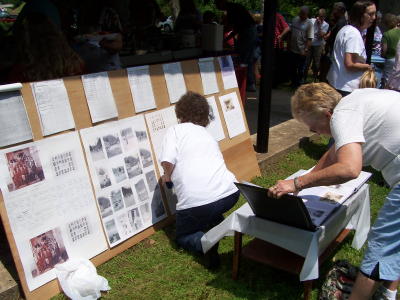 Over 150 enjoyed the afternoon reminiscing
about school days at the old White Pine School
By Bob Weaver July, 2006
Over 150 people attended the White Pine School reunion at the Cherry Fork UM Church shelter in July. The school closed about 1970 when the students were transferred to the Grantsville Grade School.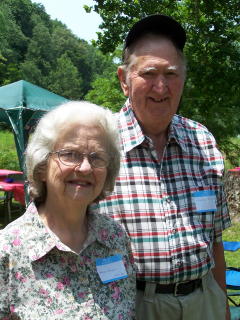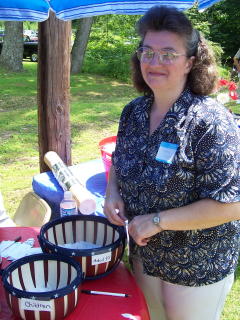 Teachers Irene Gunn and Harlan VanCamp (left) returned and
organizer Terri Hickman (right) was delighted with the turn-out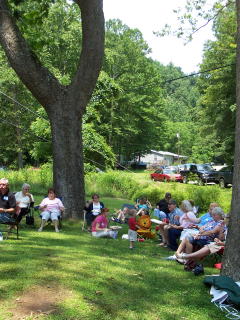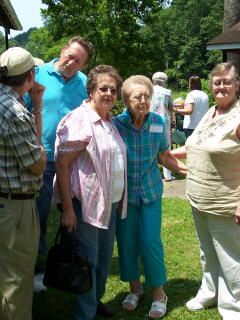 Schoolmates gathered in the grove and
spent the afternoon renewing friendships
It was quite an event, with lots of folks returning to visit with their classmates," said organizer Terri Hickman, who said another reunion is planned five years hence.
Hickman said several people traveled great distances, include Freddie and Madeline White Kight of Panama City, Florida, Jack Kight of Springfield, Missouri and Yvonne Whipkey of Florida.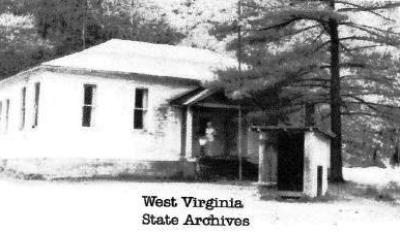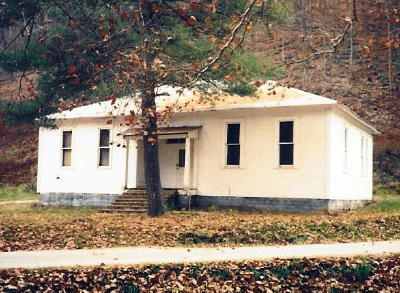 Lee Gainer sold the land to the school board in 1921, and the two-room school was built. At one time there were at least 104 community schools in the county, most of them one-room.
Former teacher Harley VanCamp said "My dad, Paris VanCamp, raised potatoes for the school to use all winter. Back then you could get a certificate if you passed the 8th grade."
A picnic dinner was served throughout the afternoon, with visitors enjoying the display of school pictures.
Victor and Mary Ayers Robinson of Tanner enjoyed the afternoon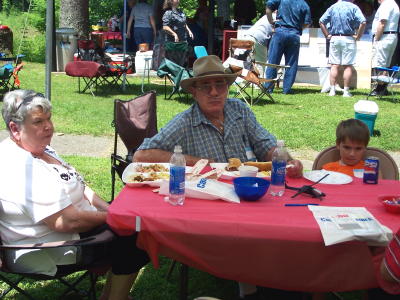 The young and the old enjoyed the White Pine country air