Story by Bob Weaver
Photography by Chet Dowell

Photographer Chet Dowell (left) is capturing life in Calhoun County, this, the year of its 150th anniversary.
2006
Dowell, who lives close to the Village of Hur, is a well-known professional photographer whose works have been acclaimed and sold around the USA, but is now focusing on life in the hills of Calhoun County.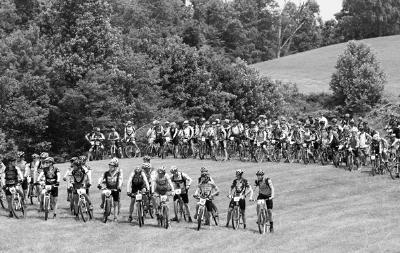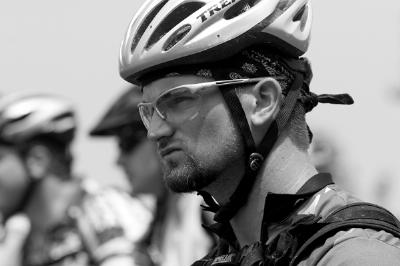 Hot weather and sunny skies graced the 10th annual Appalachian Classic Bike Race at Calhoun County Park this weekend, with the highlight being yesterday's WVMBA 7th Point Series Race for 2006.
The mountain bike racers pedaled across the fields, up and down the rustic trails, through mud holes and down steep hillsides.
Experts raced 21.6 miles, Sports Class 14.4 miles, and Beginners 7.2 miles, all beginning at noon Sunday.
Other highlights of the Classic, the Pond Jump, Kids Rides and a Family Fun Ride all took place on Saturday.
This year the Classic was sponsored by the Minnie Hamilton Health Care Center, Calhoun Banks, Robbie Clothier Wood Bowls, CytoMax, Charleston Bicycle Center, Price Point, Ace Adventure Center, Lyte-N-Go, The Shirt Factory of Parkersburg, Maxxis, Ahearne Cycles, Morningstar Tools, Kryptonite Locks, WV Army National Guard, Campmor Bike Shop, WV Power Baseball, Morris Oil & Gas, Cain Oil & Gas, and Loren Howley, Attorney.