HONORING MOM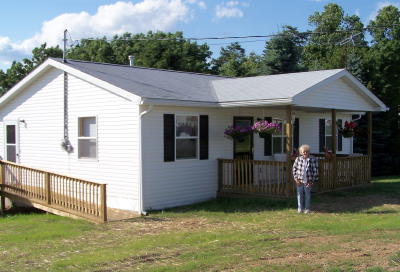 Lou's new home on Pleasant Hill ...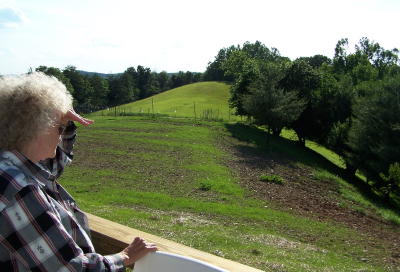 ... has a wonderful view of the Calhoun hills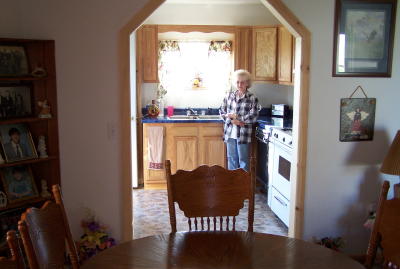 "I have been honored by my children"
who built the house from the ground up
By Bob Weaver 2006
"After our Thanksgiving family get-together, my family told me they were going to build me a house," said Pleasant Hill resident Lula "Lou" Norman.
The Norman children decided their mom's old house was beyond repair, and besides, they wanted to do something nice for her.
And build a house they did, from the ground up. "They worked on it through the winter, mostly on weekends," said Lou, who moved into her new home on Good Friday, 2006.
"They all have jobs, but even Ola put cover-alls on and helped," she said. "Randy (a career US Army Master Sergeant) couldn't help with the work, being in Iraq, but he provided some funds."
"They used their patience, time and money to do it for me, and what an honor it has been," she said, displaying the comforts of her new abode, which also has a "great view of the hills" from the back porch.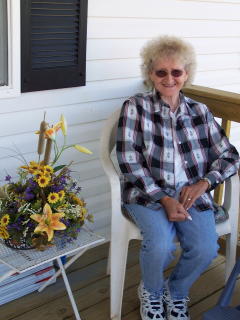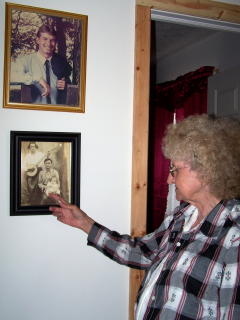 Lou says she has had a life full of blessings, remembering
her parents (in photo on right) who lived near Stinson
Lou, who attends Pleasant Hill United Methodist Church, said "The good Lord has really blessed me with good health, which has allowed me to help others," referring to her long-time job as a personal caregiver for the Calhoun County Committee on Aging.
"Its brought great joy to my life being a caregiver," Lou said, describing herself as a strong survivor and "never a quitter."
The 68-year-old rides a bicycle up and down Route 16, a gift a few years ago from her children.
Lou was born on Pond Run near Stinson, daughter of the late Grover and Rebecca Green Flinn. She had eight brothers and sisters, with one brother still living, Ralph of Pond Run.
"My grandmother was a Cherokee Indian," she said.
Lou was married to Everett Norman, who died about six years ago. Her children who worked on the building project are, Tim of Russett, Randy of Cross Lanes (US Army), Dennis of Leafbank, Kenny and Everett of Pleasant Hill, Donald and Duane of Nobe and daughter, Ola Mowery of Creston.
"I'm grateful to all my wonderful children," she concluded.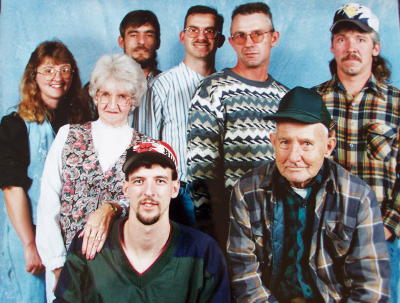 The Norman Family
Front - Kenny Norman, Everett Norman (deceased); Middle - Lou Norman; Back - Ola Mowery, Dennis Norman, Randy Norman, Tim Norman, and Everett Norman (Not pictured Donald and Duane Norman)