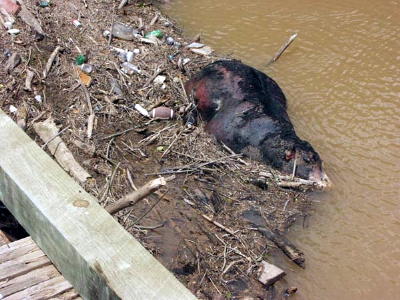 (Photo by Drew Moody 2006)
It looks like it could be a third-world country, but this photo was taken along Route 5 at Lower Cedar Creek. Area residents attempted to get assistance from the EPA and other State departments. Yesterday, the Gilmer Co. Department of Highways attempted to move the decomposed animal from the river.
News reports of a similar incident in Harrison County last month said State officials consider it a local issue.