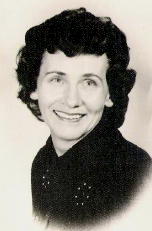 Ila Grey Snider, 82, of Grantsville, West Virginia, died Friday, May 19, 2006 in Marietta, Ohio, following an extended illness.

She was born January 26, 1924 in Calhoun County the daughter of the late William Arnold and Mary Ethel Yoak Snider.

She retired from the Department of Human Services in 1986 after 26 years service where she was a financial clerk for Calhoun and Gilmer Counties. In 2002 she completed 50 years of service as secretary to the Calhoun County Farm Bureau. She was a 4-H Leader for 21 years with the Pleasant Hill 4-H club.

She graduated from Calhoun County High School in 1942 and Mountain State Business College. She was the leading force in founding the Calhoun High School Alumni Association in 1988. Serving as its president, this organization has brought alumni together from far and wide the first weekend in July for the past 18 years.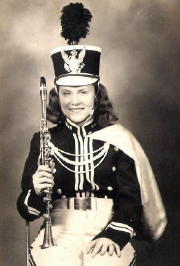 She is survived by daughter, Terry and son-in-law, Larry Harris of Grantsville; granddaughters, Alissa Brooke Harris of Seneca Falls, NY and Casey Grey Harris of Grantsville.
In addition to her parents, her brother, Dale Snider of Arizona and infant sister, Leola Mae, preceded her in death.
Funeral services will be held 11 a.m. Wednesday, May 24 at Stump Funeral Home, Grantsville. Interment will be in the Pleasant Hill Cemetery. Friends may call at the funeral home from 5 to 8 p.m. Tuesday evening.
In lieu of flowers the family will appreciate contributions be made to the Calhoun Alumni Association.
See "She Kept Alumni Coming Back"