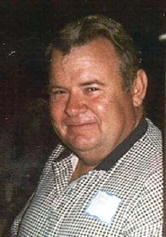 A well-known Calhoun gospel musician and former Creston resident, Larry Arthur, 58, has died in Elizabeth.

A memorial visitation will be 4-9 p.m. today at Matheny-Pomroy Funeral Home, Elizabeth.

Arthur passed away Saturday morning, April 22, 2006.

He was an operator and producer in the oil field industry. He loved hunting and fishing, but enjoyed most people in their laughter.

He was born in Creston, W.Va., a son of the late John and Gaye Boice Arthur.

Surviving is his wife of 37 years, Sharon Riggs Arthur; a son, Scott and Teresa Arthur of Elizabeth; daughters, Jennifer and Mark Campbell and Kelly and Jason Edwards, all of Palestine; sister, Diane and Stephen Deem of Lubeck; grandchildren, Loden and Elle Campbell, Clayton and Ethan Edwards, and step grandson, Richard Demming.

He was preceded in death by an infant daughter, Peggy.