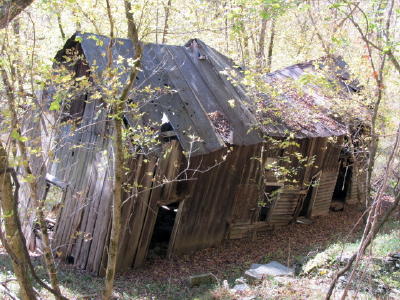 UPDATE - This ole historical house on Henry's Fork, likely,
built during the Civil War by the Ash family, has now crumbled
to the ground since this story was written in 2006, probably surviving more floods than you can imagine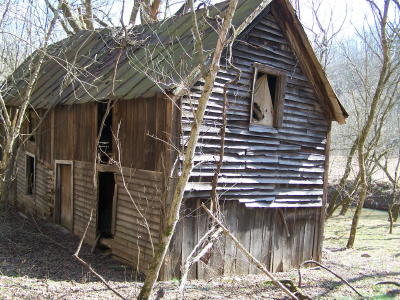 This ole house along Henry's Fork, which divides
Calhoun and Roane, is barely clinging to its existence ...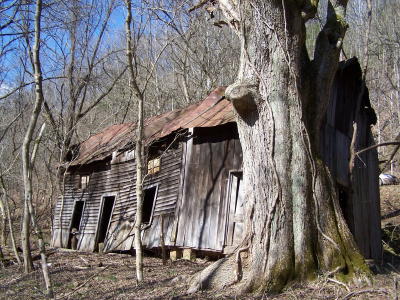 ... after a hundred floods and being abandoned for nearly 50 years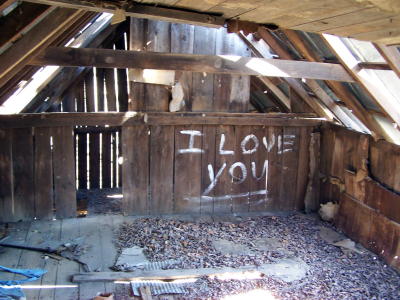 The roof is partly off, windows are out, exposing the upstairs ...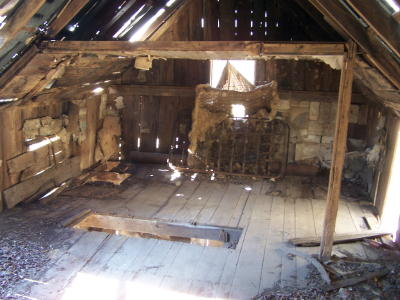 ... and the nearby bedroom through which the chimney once rose
By Bob Weaver 2006
It's an old house a few feet from Henry's Fork, likely 100 years old, still barely clinging to its existence.
The chimney has fallen to the ground in what was the living room, the windows are out, parts of the roof are missing and the building has buckled.
It has survived the swollen flood waters of Henry's Fork a hundred times, but now, its' days are numbered.
Some old timers said it was built by the Ash family who came to the area at least 29 years before the Civil War.
Dozens of families lived in the house, which for many years was owned by Clarence Mace.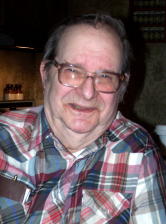 Edward Starcher, 79 (pictured left, now deceased), was born in the house in 1927. "We moved around a lot tryin' to make it, livin' here and there."
His parents, Fred and Hilda Nichols Starcher lived in the house during the Great Depression and returned again to the house in 1950, likely among the last occupants.
During one flood, "Dad went to bed and woke up to see wood from his wood box floating around his bed," said Starcher. "The creek is filled up now, and Henry's Fork floods a lot more often."
The old house never had electricity (electric came in the early 1950s, was heated with a fireplace, had a dug well and outhouse. "An outfit came around and built outhouses, way back when," said Starcher.
Starcher is the last surviving member of his family, having resided on Daniel's Run for about 45 years. His brother Ollie was killed in Korea. His wife passed away in 2000.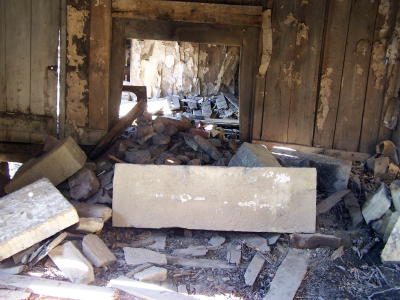 The fireplace has collapsed to the ground floor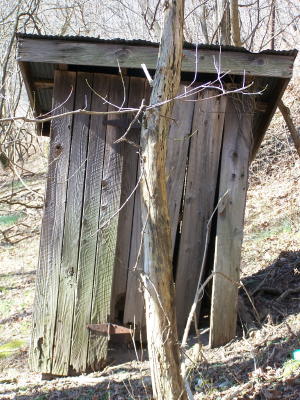 A government approved outhouse stands nearby