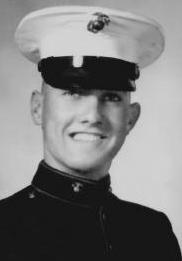 Lawrence Fredrick Brogan, 69, of Charleston, West Virginia, formerly of Spencer, died Monday, January 16, 2006, in the Hubbard Hospice House, Charleston, after an extended illness.

He was born March 23, 1936, in MacDunn, Fayette County, a son of the late Otis and Lucy Scott Brogan. In addition to his parents, he was preceded in death by his wife, Billie Brogan Wisen in 2003; two sisters, Virginia Bowen of Powellton and Nellie Burnette of California.

Mr. Brogan was a retired Greyhound bus driver with 30 years of service and a former employee of Gresham Plumbing, Charleston. He was a Marine Corps veteran and a former member of the WV Army National Guard.

Survivors include two sons, Les Brogan of Tampa, FL and Willie Brogan of Charleston; two daughters, Darlene Clagg of Milton and Beth Brogan of Beckley; five brothers, William Brogan of Charleston, Robert Brogan of Spencer, James Brogan of Crestview, FL, Jack Brogan of Dublin, OH and Pat Brogan of Hilliard, OH; one sister, Louise Holcomb of London, WV; four grandchildren, Erica Hensley, T.J. Newhouse, Jr., Chris Mills and Audrey Brogan; two step grandchildren, Alisha Clagg and Jamie Clagg.

A funeral service will be conducted Thursday, January 19 at 1:00 p.m. in the John H. Taylor Funeral Home, Spencer, with the Rev. Fred Christian officiating. Burial will be in the Mt. Lebanon Cemetery, Zona.

Friends may call at the funeral home from 6-8 p.m. Wednesday.