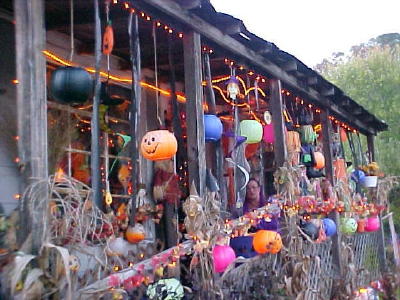 Etta Coon's Halloween House was up and running Saturday Night
2005
Etta Coon was at her post Saturday evening, handing out candy to over a hundred kids in south Grantsville.
Halloween is Etta's big holiday, working long before the event to provide an imaginary world for kids.
There is Halloween stuff everywhere, on the porch, under the porch and beside the house. Hanging ghosts, goblins, skeletons, pumpkin heads and a cemetery.
Etta Coon says "I just keep collecting more and more. The neighbors even bring me things."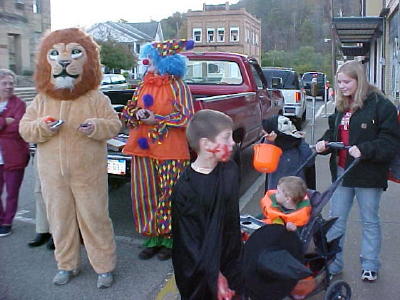 Another given on Trick or Treat night, is the Grantsville
Lion's Club handing out some of the best candy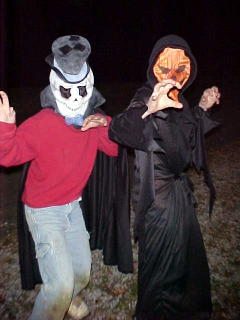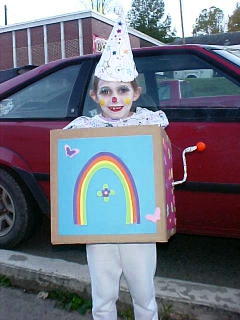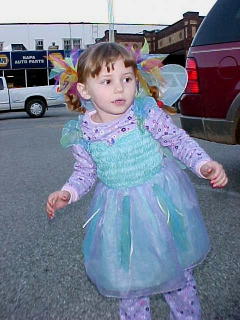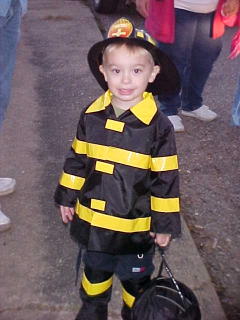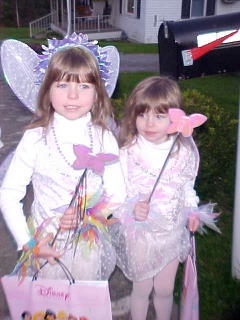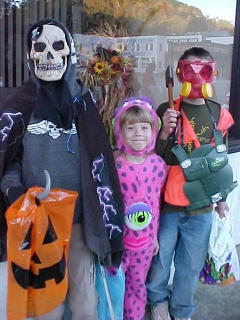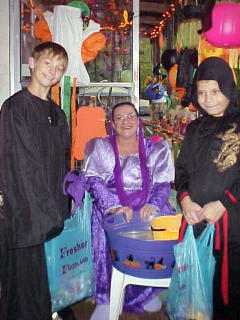 Etta Coon (right center) greets "Treatees" at her Halloween House