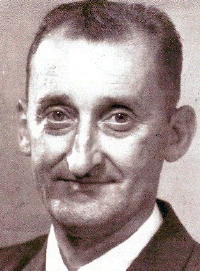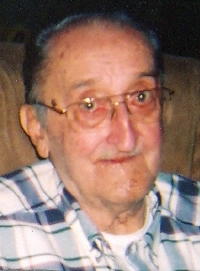 Stratton "Hawkshaw" Carper, 87, of Amma, West Virginia, passed on to be with his wife, Saturday, September 10, 2005, in the Roane General Hospital, Spencer.
He was born March 30, 1918, at Amma, a son of the late Roy M. and Bertha G. Nida Carper. In addition to his parents, he was preceded in death by his wife, Faye Reynolds Carper; one daughter, Nancy Likaits; one son, Roy Kent Carper; two grandchildren, Sharon and Kenny Pauley; one brother, Ross Carper; and one sister, Olive Phelps.
Stratton was a retired welder with 35 years of service for Union Carbide Corporation. He was also a skilled carpenter and an avid gardener. He will be sadly missed by his family, friends, and neighbors, who for many years acknowledged his presence and watchful eye while sitting in his front yard as they passed by.
Survivors include two sons and daughters-in-law, Ron "Jake" and Gladys Carper of Left Hand, Roger and Brenda Carper of Amma; two daughters and sons-in-law, Rhonda and Alan McClain and Donna and Gerry Mitchell, all of Amma; one sister, Artie Welch of Spencer; 13 grandchildren and several great grandchildren.
A funeral service will be conducted Wednesday, September 14 at 1:00 p.m. in the John H. Taylor Funeral Home, Spencer, with the Rev. Michael F. "Mike" King and the Rev. Harley Cline officiating. Burial will be in the Clover Cemetery, Clover.
Friends may call at the funeral home from 6 to 9 p.m. Tuesday.