2001

The William Kerbys came to Hur, Calhoun County from Greene County PA before the Civil War, building a log cabin on Barnes Run. William Kerby was born in 1800 and married Mary White in Tyler County.

He later married Harriett Riggs, daughter of David and Kesiah Slider Riggs, and they had seven children, one being Sylvester. Most of the folks attending the reunion last Sunday at the Mt. Zion Community Park are his descendants, having sprung from the Kerby Ridge near the Village of Hur: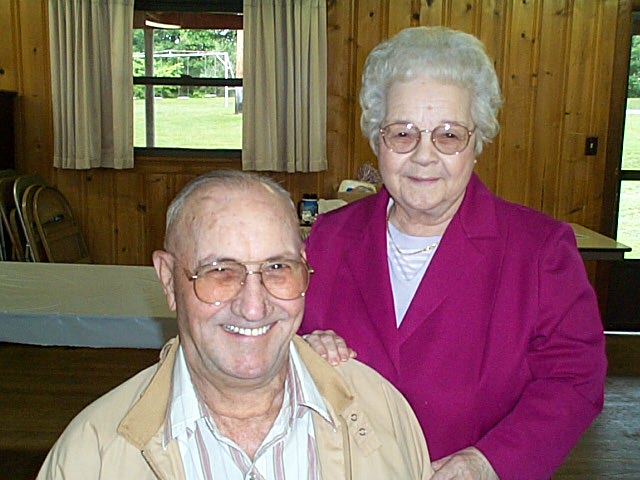 Hubert and Ettalean Sampson Kerby of Mt. Zion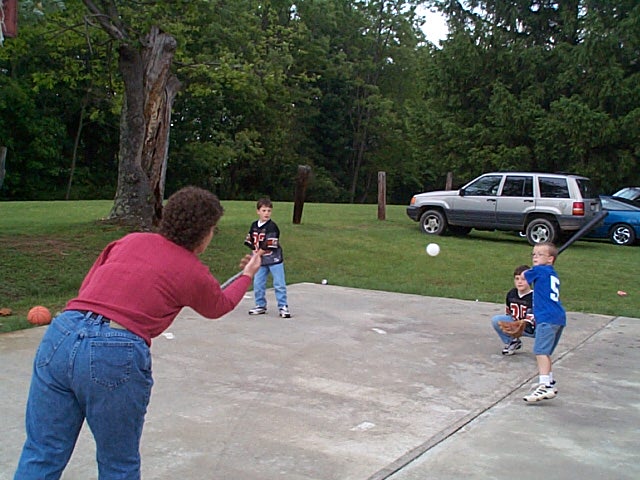 Kim Kerby plays ball with youngins'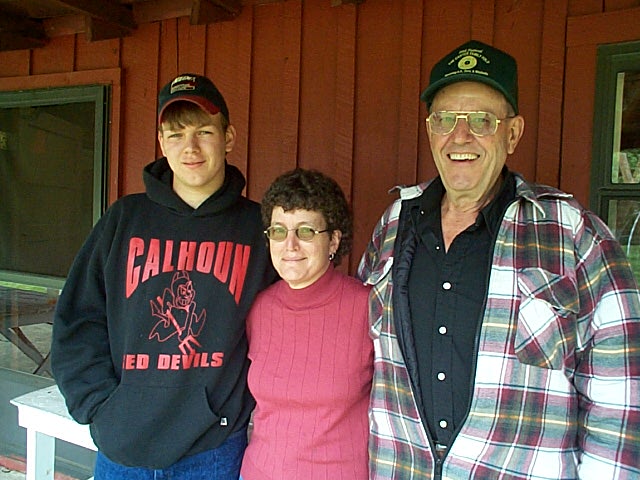 L to R: Everett, Bud and Kim Kerby of Barnes Run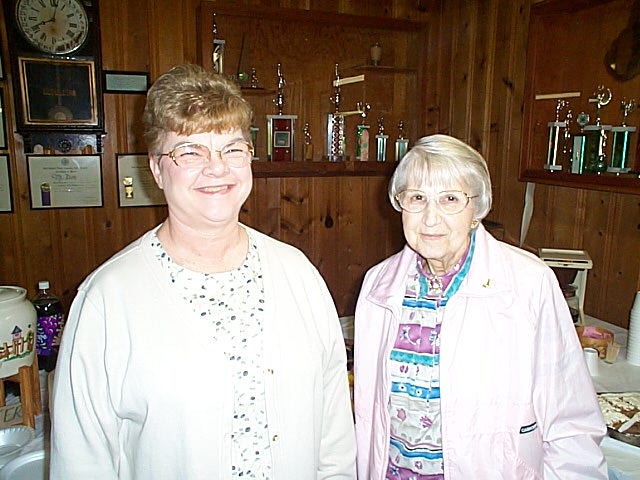 L to R: Carolyn Kerby Parsons, wife of Sheriff Allen Parsons and Susie Starcher of Spencer, mother of WV Supreme Court Justice Larry Starcher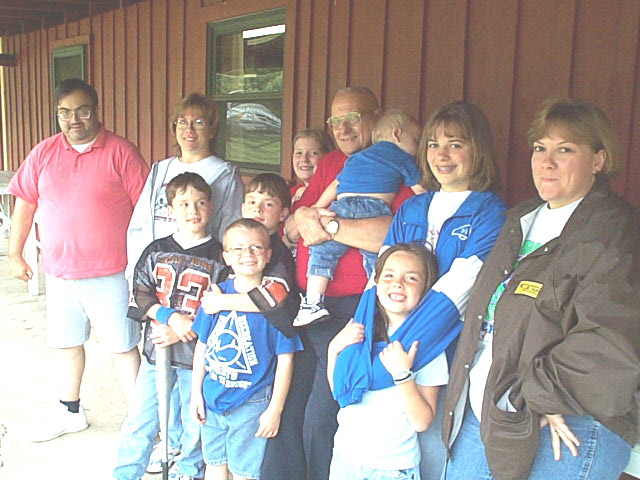 L to R: Back Row - Randy Kerby, Sharlene Bailey, Kristy Phillips, Gene Kerby (holding Trevor Bailey), D J Phillips, Darlene Phillips. Front Row, L to R - Troy Bailey, Travis Bailey, Darrick Phillips, Becca Bailey.