Re-published from 2001

By Bob Weaver

Veteran's Day was established to honor our veterans, those multitudes who sacrificed for our great American experiment.

These days of our lives, we mostly take them for granted.

Unlike most of America, in rural places like Sunny Cal, we were dramatically affected because of our sparse population and the intimate connection of our families.

They marched off to war in much greater numbers, and many failed to return to the solitude of the hills.

Many of those who came back, were explicitly changed, spending the rest of their lives trying to return to the quiet life of families and community.

Some succeeded and some failed, and many suffered from alcoholism.

There were some heroes in my family. The Weaver boys were handsome, bright and talented.

They sprung from Pine Creek, the children of Frank and Mabel Rothwell Weaver.

There is much I could say about my uncles, their courage, their victories and their defeats. Hopefully, as time goes by, I will write more about them.

Ernest, Lauren and Delbert, all serving in WW II, deceased, in addition to Don, Korean War, also deceased. He was a U. S. Army vet and a warrior from the playing fields of football coaching.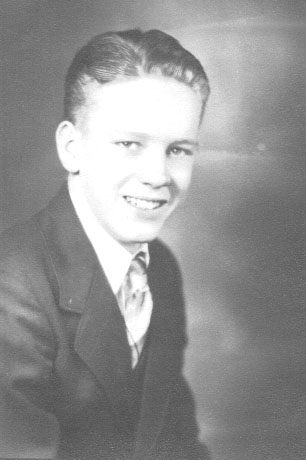 Ernest Weaver

Chief Warrant Officer, U. S. Navy, Ernest Harding Weaver (1923-1974) was in the English Channel prior to D-Day in June 1944, he spent long periods at sea in both combat zones, serving aboard destroyers, destroyer escorts, aircraft carriers and other vessels. He said "We spent a lot of time dodging Jap subs and ships."

Ernest was known for his humor, out-going personality and "kidding around."

He was involved in tense combat situations "a hundred times." Enough times, he said, to consider his mortality. Ernest said he was at sea for such a long time, he and another sailor planted an onion just to watch something grow. Ernest, during his Navy career, also saw action in Korea and Vietnam.

He received the European Theater Ribbon with two stars, Pacific Theater Ribbon, American Theater Ribbon with star, Victory medal, Good Conduct Medal, among others. He retired from the Navy in 1973 to die a short time later in 1974, and is buried at St. Paul Cemetery above Pine Creek. His wife, Mary Weaver, passed away a few years later.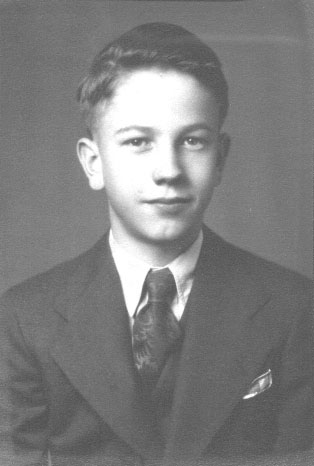 Lauren Weaver

TSG James Lauren Weaver (1923-1960) entered the military in 1943 and was a radio operator and gunner on the Eight Air Force B-17 Flying Fortress. He participated in 35 bombing missions over Germany, and at one time was stationed in France. He was a side gunner on a bomber when shrapnel from enemy fire hit a wooden box on which he was resting his knee while firing his gun. He received numerous medals for his combat experience. He returned to America after the war and engaged in the grocery business in Arnoldsburg and later owned a supermarket in Ravenswood, where he died at the age of 37, a suicide. His widow, Fern Weaver, raised their children, a what a job she did.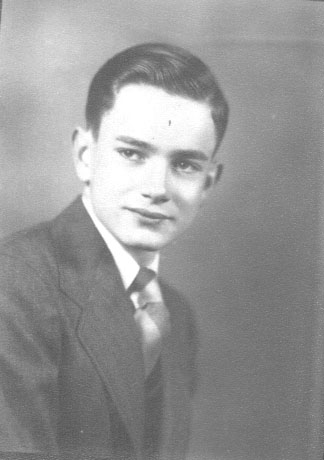 Delbert Weaver

Aviation Machinists Mate, U. S. Navy (1924-1997) entered the Navy in 1942 after being salutatorian of his class at Calhoun High. He served as a tail gunner on Navy bombers prior to D-Day. During one night mission, with everything blackened out and bad weather descending over England, his plane could not land. Running out of fuel, all aboard had to parachute. Delbert landed near a farm house in the English countryside, convincing the farmer he was an American, the farmer contacted the base and his commanding officer came for him. He was awarded the European-African-Middle Eastern Ribbon with star, Victory Ribbon, Air Crew Wings, among other medals. He retired in 1962 to work for the National Science Foundation's radio astronomy program, and died in Arizona. His wife, Maxine is also deceased.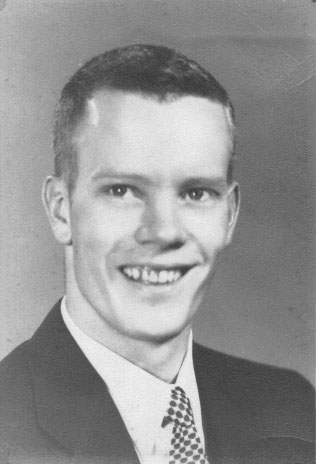 Donald Weaver

Franklin Donald Weaver (1931-2014 ) was a U.S. Army vet, serving from 1953-55. "The Korean War ended while I was in basic training," he said. After serving in France he returned to earn a college degree, and has retired from Virginia Beach schools. He was a former football coach at Calhoun High School and spent most of his career in coaching. He was married to Ruth Jones Weaver and they live in Virginia Beach, although he often returned to his hunting cabin at the head of Pine Creek.

So, as I take time to reflect on my uncles lives, maybe you can reflect on the contributions of your family members and all veterans everywhere who have helped us have a better life, most notably surviving Nazi Germany.