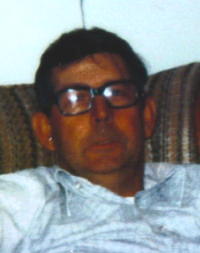 Calvin C. Boatright of Sand Ridge, West Virginia. Born January 3, 1926 died March 2, 2005.

Calvin spent 22 years in the Army and traveled the world. He said no place was better than Calhoun County, where he farmed the land he loved most of his life.

He died in the hills with his faithful dog Shorty.

He is preceded in death by his sister, Betty Norman and his brothers, Pete, Jim and Odell Boatright.

He is survived by his sister, Paula Price and brothers, Roy and Fairley Jack Boatright, and many nieces and nephews.

Calvin will be missed by his family, neighbors, friends and many good and caring people of Calhoun County.

Services will be 2 p.m. Sunday, March 13, 2005 at Stump Funeral Home, Grantsville. Burial will be at Sand Ridge Church Cemetery.

Visitation will be from noon until time of the services at the funeral home.