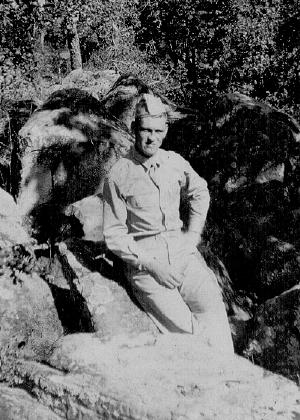 A Calhoun Purple Heart recipient from World War II has died.
Arzie William Freed, 83, of Freed, died September 18, 2004 at Minnie Hamilton Health Care Center.
The World War II veteran entered the service in 1942, serving in New Guinea, South Philippines and Luzon campaigns. He was awarded the Asiatic-Pacific Campaign Ribbon with three Bronze Stars, American Theater Ribbon, Philippine Liberation Ribbon with Bronze Star and a Purple Heart.
The Staff Sgt. was wounded in 1945 while serving in the Pacific Theater.
He was retired from the Calhoun Board of Education and was a member of the Hoy Chapel Church at Freed.
Funeral services are scheduled for 10 a.m. Tuesday, September 21 at Stump Funeral Home in Grantsville with the Rev. Larry Jones officiating. Burial will be in the Ferguson-Whipkey Cemetery at Nobe Chapel Church with military rites.
Visitation is from 5 to 8 p.m. Monday evening at the funeral home.
Surviving, five children, Robert Freed and wife Judy of Belpre; Larry Freed of Freed; Vivian Dye and husband Denzil of Mt. Zion; Elaine Miller and husband Bernard of Big Springs and Donna Poling and husband Dick of Mt. Zion.
Also eleven grandchildren, Bill Freed, Angel Martin, Douglas Dye, David Dye, Cynthia Stophel, Daniel Miller, Jason Poling, Randy Poling, Jessica Freed, Tiffany Freed, and Kristy Freed; two step-grandchildren, Joanna Evans and Stephanie Jacobs; four great-grandchildren, Allison Dye, Joel Stophel, Abram Poling and Cody Dye; and four step great-grandchildren, Tyler Parrish, Sarah Evans, Emily Evans and Noel Jacobs; a brother, Kermit Freed of Rome, Ohio and a sister Leora Parsons of DeBary, Florida.
He was preceded in death by his wife Reathea June Wilson Freed on January 9, 1987; twin brothers Delmas and Dallas Freed and a sister, Lillian Goodan.