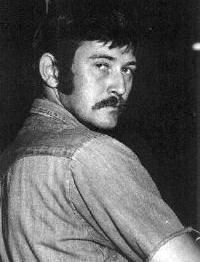 Michael Lewis "Mike" Williams, 64, of Grantsville, West Virginia, died at home on August 27, 2004. He was a well-known barber in Grantsville for 30 years, following several years working in Marietta, Ohio. He was a graduate of the Riggs-Lemar Barber College in Akron, Ohio.

He was a talented wood crafter, carver and musician. For several years he was an avid canoe racer and was a hobbyist with old natural gas engines.

He carefully crafted models of riverboats that once traveled up and down the Little Kanawha River and was a local historian, particularly interested in life along the river.

Mike was born in Calhoun County, son of the late Hollie and Josephine Bowers Williams.

He is survived by his wife of 42 years, Dottie Roach Williams and several cousins, an aunt and uncle.

Visitation for family and friends will be at Stump Funeral Home in Grantsville from 6-8 p.m. Wednesday, September 1. Graveside rites will be held 11 a.m. Thursday at the Big Bend Cemetery with the Rev. Lawson Whipkey officiating.