STILL CALLED BROOKSVILLE BY MANY, HONORING ECLECTIC CHARACTER CREED BROOKS

2000

It is eight miles northwest of Grantsville, the Village of Big Bend, along the waters of the Little Kanawha River. It is often called Brooksville by old-timers in Sunny Cal, most people believing it was named after the presence of one of Calhoun's memorable old-time characters, Creed Brooks.

Since the village was first established in 1856, it is likely named for a famous member of the Virginia Assembly named Brooks. Yellow Creek empties into the Little Kanawha at the lower end of the village, where a new bridge was recently built.

It the early history of the county, Big Bend was in contention with Arnoldsburg and Grantsville to be the county seat. At the end of the Civil War the village had a Methodist Church and a public school. The population of the village was about 50 people, much the same as today.

With the growth of the timber, oil and gas industries, the village grew and grew with two blacksmiths, four general stores, a wagon maker, a hardware store, a flour mill and two physicians.

The village really boomed after Lowther Oil Company discovered oil on Yellow Creek in 1901. Big Bend then developed hotels, boarding houses and speak-easies. (SEE early stories about the community in Norma Knott's Shaffer's MOMENTS IN TIME).

Holbert's Store, now operated by Ray Holbert, is one of the longest running businesses in the county. Two major fires caused a great deal of excitement. In 1932 a gasoline truck exploded in front of Holbert's, burning the store, service station and two houses to the ground. Holbert's was destroyed by fire again in 1963.

Sunday there was little movement in the village. We barely caught a glimpse of Ruth Bartlett dashing into her house while Ray Holbert was complaining about the hundreds of gypsy moths dropping to the ground.

Hi-Rise Pizza was doing a big Sunday dinner business and Jeremy Frederick's muddin' truck was in the lot while he and some friends picked up food, Little Kanawha Car Care operated by Kevin Wease, waiting for business on Monday.

Jesse Jackson (not the Rainbow Coalition reverend) has cleaned the grounds of the old Brooksville School, which he purchased. Still standing is the old Gym.

82-year-old Mildred Smith wandered from her converted school house dwelling to enjoy the Sunday sun. "I cooked in this old two-room school house many years ago," she said. Mildred's husband, J. W. Smith, Jr. died a few years ago.

The new Brooksville Baptist Church is erecting a large community center at the rear of the main building.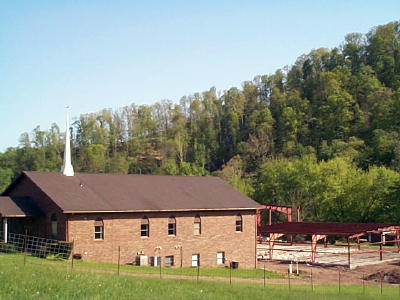 Family Center at Brooksville Baptist Church under construction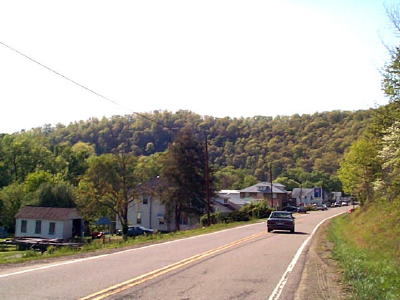 Big Bend, looking west on Route 5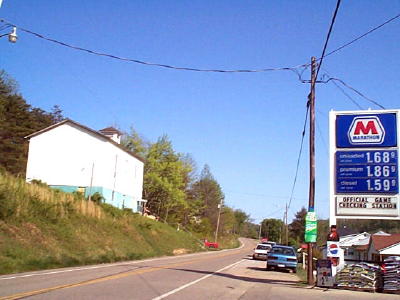 Old Brooksville Baptist Church, across from Holbert's Store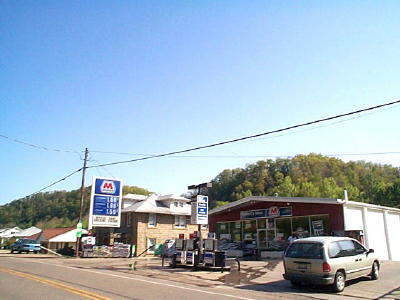 Holbert's Store, Ruth Bartlett's home in background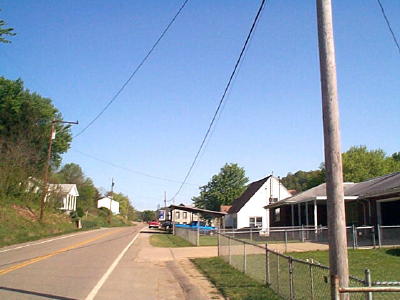 Big Bend looking east on Route 5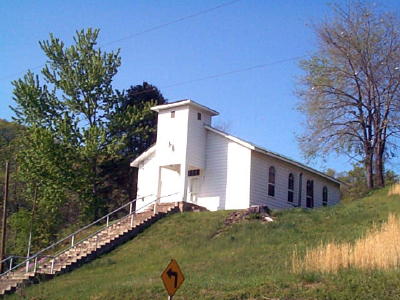 Brooksville United Methodist Church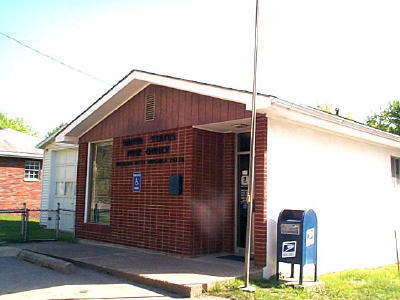 U.S. Post Office - Big Bend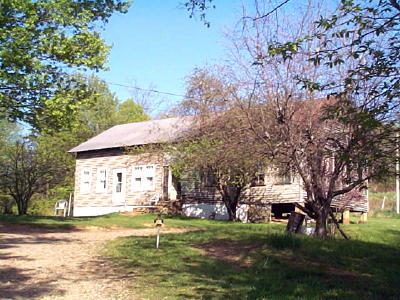 Original Big Bend two-room school, above Route 5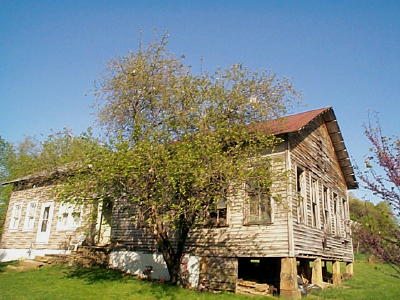 J.W. Smith, Jr., residence, converted school house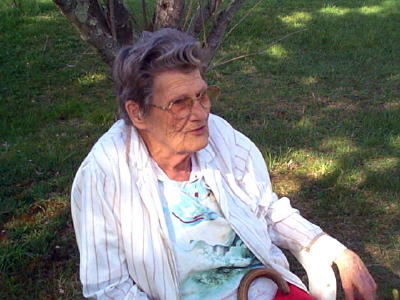 Mildred Smith, 82, was a cook in the old school
where she has lived for over 40 years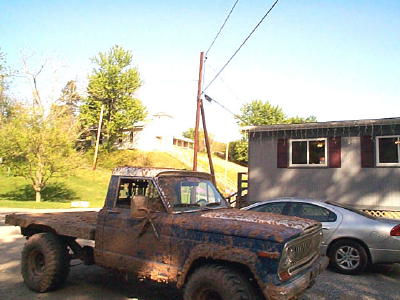 Jeremy Frederick's muddin' truck at Hi-Rise Pizza